This Girl Dealt With A Catfish Pretending To Be Liam Payne On Tinder In The BEST Way
21 December 2016, 12:14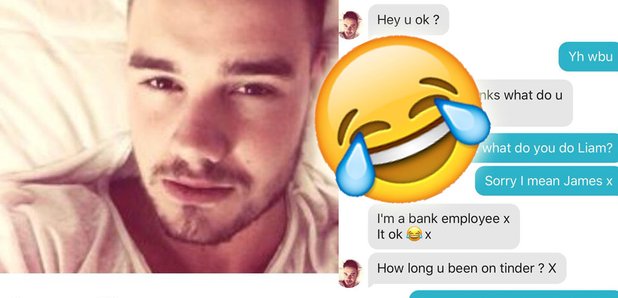 She just pretty much won Tinder.
Anyone that's ever been on Tinder knows that there are a fair few strange people on the app, but none more so than the guy that got caught out pretending to be One Direction's Liam Payne and SPECTACULARLY trolled by someone he matched with.
A girl called Amber spotted someone using Liam's pics as their own on Tinder, and swiped right in order to have a bit of fun with the catfish… by seeing how many One Direction lyrics she could slip in to conversation without him noticing.
The catfish posed as 'James, 21' using one of Liam's Instagram pictures: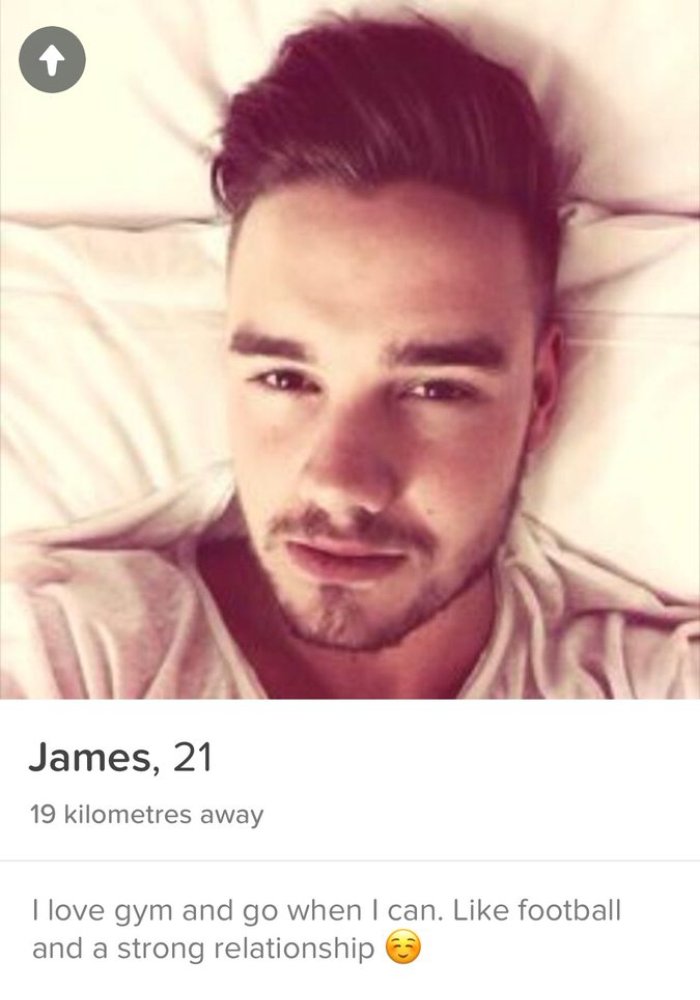 In her first message, Amber even referred to him as Liam, but the catfish still didn't catch on...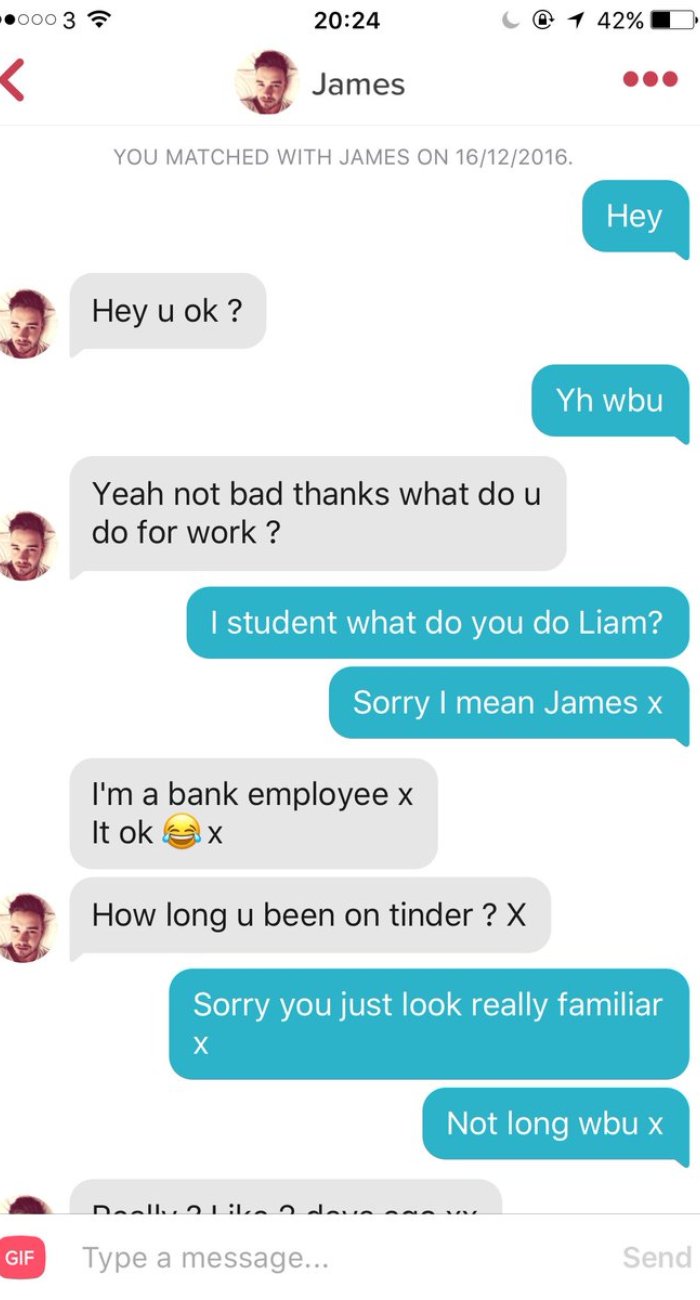 Then she started dropping a few song titles in there: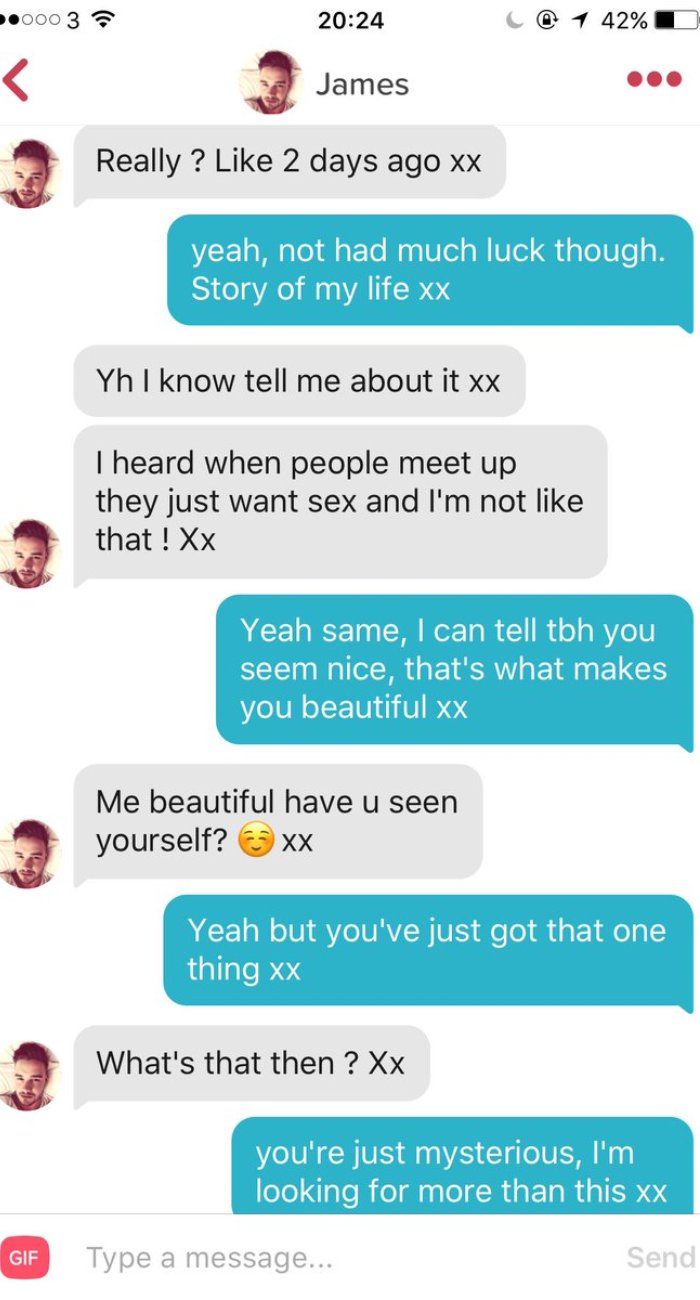 And even a couple of lyrics and the catfish was STILL clueless!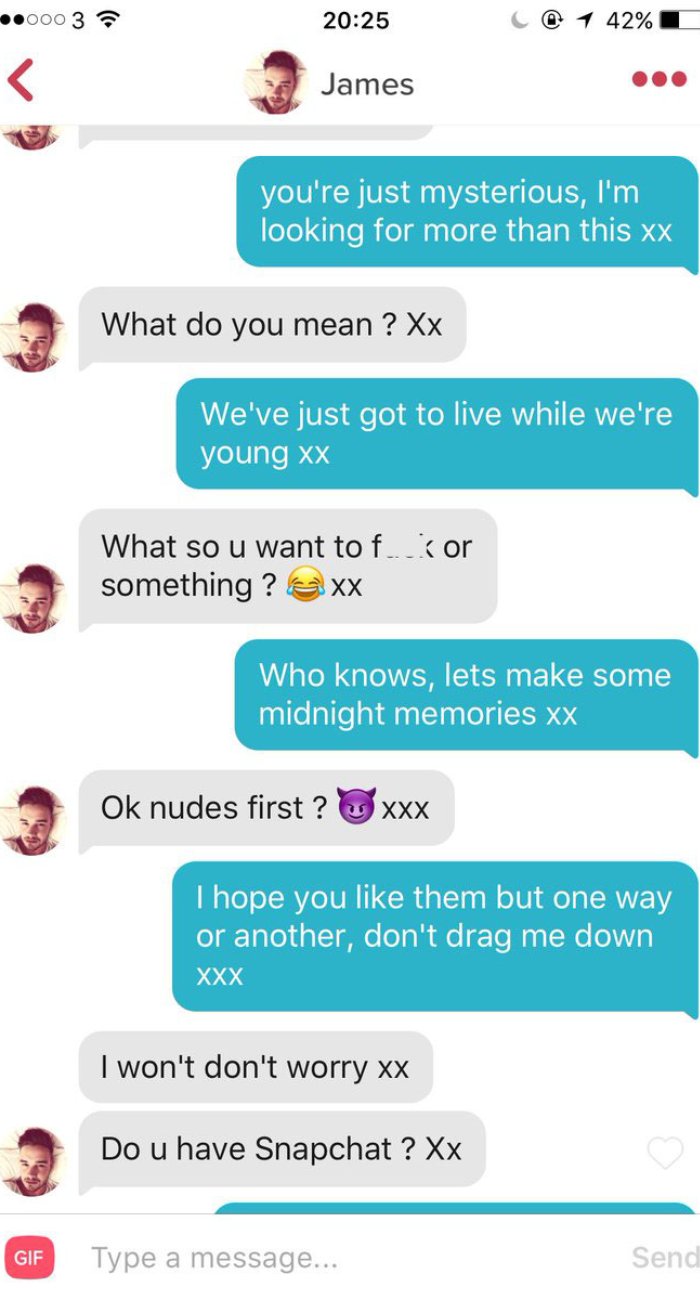 Moral of the story - using a famous person's pictures as your own is NEVER going to work for long. But we're pretty sure Amber won Tinder for the way she dealt with it - now we're just waiting until we stumble upon a catfish of our own...