Olly Murs, Louisa Johnson - 'Unpredictable'
26 June 2017, 14:24
So they can sing AND play tennis?! Well, it's official - they're talented af.
Okay, if it wasn't unbelievably cool that Olly Murs was the host of 'The X Factor' while Louisa Johnson was the contestant, now the two of them have gone and collaborated on 'Unpredictable'.
While speaking to us at Capital, Olly said that the video would feature him in some very tight, white shorts. He even showed us a picture on his phone, and... Yup. They were tight.
> WATCH: Olly Murs And Louisa Johnson Challenge You To The Hardest Try Not To Laugh Challenge Ever...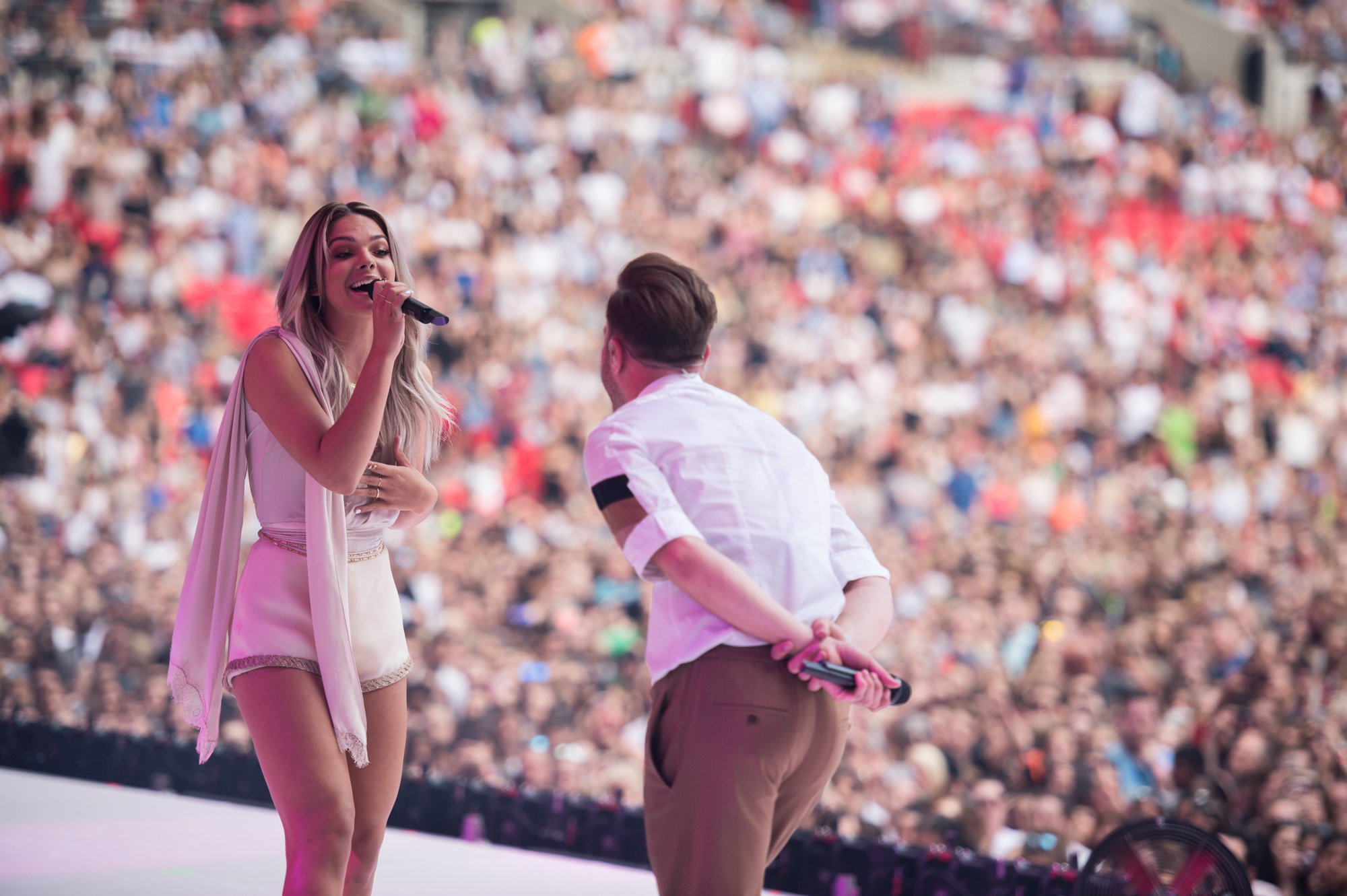 Pic: Jordan Curtis Hughes
The duo filmed a vintage, Wimbledon-inspired video for 'Unpredictable', which sees the pair go head-to-head in a tennis championship set in 1978. They don't look bad seeing as that would make them about 50-odd now.
Starting with an introduction by tennis legend, John McEnroe, Olly and Louisa hype themselves up with a little bit of trash-talk, before they actually play a game of tennis. And a special round of applause to Olly for acing his on-court tantrums like a proper tennis legend.
We won't spoil the big match for you, 'cause we're cute like that. Plus, it's definitely a video you should be watching right this very second.
> Download Our App Now, And You Can Stay Up-To-Date On All Of The Latest Celebrity News
And just so you can really get your full load of 'Unpredictable' here's their less tennis-y version of the hit at the #CapitalSTB...