"I'd Rather Kiss Harry Styles" - Olly Murs Get Grilled In Our Face-To-Face Interview
9 March 2015, 11:46 | Updated: 10 March 2015, 09:53
Applying the pressure and turning up the heat, we put Mr Murs on the spot for answers to some of these questions...
Watch Olly Murs get a grilling in our TV studios as Capital's Roman Kemp asks him the tough questions that we all want answers to!
Firstly, we want to know would Olly rather full on kiss One Direction's Harry Stlyes, OR clean Beyoncé's swimming pool...
And seeing as he's not one to mince his words we quiz the 'Up' singer on his bromance with other 1D member Niall Horan.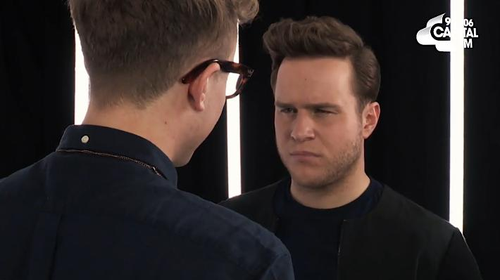 For more celebrity exclusives and the freshest hits, make sure you're watching Capital TV on Sky 388/Freesat 517.
You May Also Like...