Olly Murs Hints That He Will Release New Music In Time For Christmas
28 May 2013, 17:31
The 'Oh My Goodness' singer has said that he may release new songs by December.
Olly Murs has revealed that he may release new tracks before Christmas.
The 'Army Of Two' singer confirmed earlier this year that he would not be releasing a new album in 2013.
However, he has now said that he may release new songs as part of a collaboration or re-release package before 2014 arrives.
Speaking to Digital Spy, Olly said: "We've potentially got ideas in the pipeline for something before Christmas. Maybe something new, something fresh. Or maybe a duet.
"We've got footage from the live tour we might use. We're not sure what we're going to do for Christmas just yet, but there are ideas in place for the fans."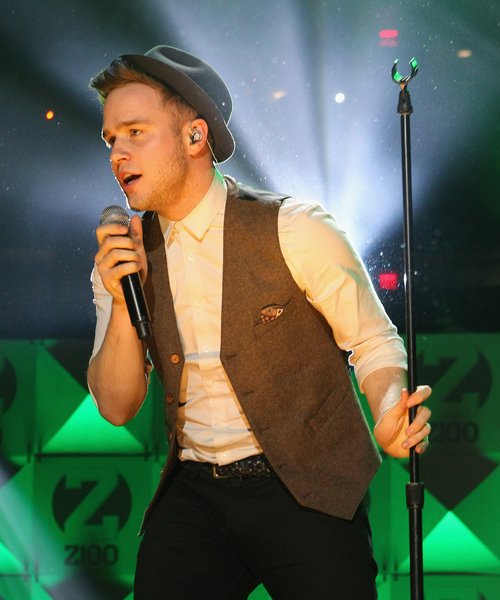 The 'Troublemaker' star continued: "This album has legs on it – and I've always been like, 'Aww, I don't want to do a re-release of the album' – but I think this one has some great songs on it and we're just looking at ideas."
Olly added that he was planning on writing this summer, so he may have new material in time for the festive season.
"It might be a case of doing something with another artist," he said. "I've never done a duet with a girl before, so that might be an idea as well."
Olly's most recent single 'Dear Darlin'' is the third to be released from his latest studio album 'Right Place Right Time'.