Olly Murs Defends Justin Bieber After Singer's Two Hour Late Performance In London
13 March 2013, 13:57 | Updated: 13 March 2013, 14:04
The 'Troublemaker' star says there had to be a key reason for the delayed start.
Olly Murs has defended Justin Bieber after the teen star arrived on stage two hours late at London's O2 Arena last week.
The 'As Long As You Love Me' singer came under fire from angry parents and young fans for the late performance, but the former X Factor singer says there had to be a reason for such a delay and is sure it wasn't intentional.
"There's got to be a reason for why Justin went on so late, as two hours is a long time, but he's young and traveling the world," he told the Daily Star.
The 'Heart Skips A Beat' singer also said that the start time of a show is something that's constantly in his mind on the day of a gig.
"I'm really conscious of finishing on time, as I hope kids get home all right for school the day after," he added. "Sometimes I meet fans after a show and girls of 11 or 12 look like death warmed up, their eyes are all puffy and they say: 'I loved your show, but I'm so tired and have school in the morning'."
Nicole Scherzinger also recently said how a young fan base means the artist should make extra efforts to ensure a show finishes on time.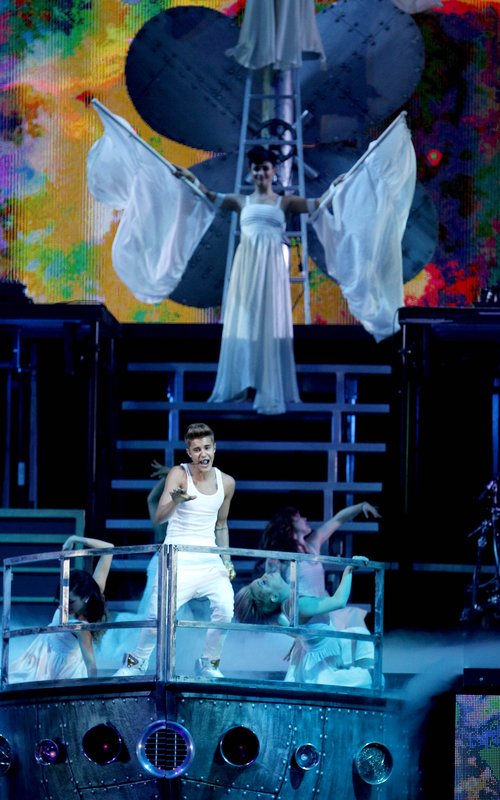 Many were forced to leave the O2 Arena early to get home for public transport last week.
Meanwhile, Justin was also involved in a confrontation with paparazzi outside his hotel in London as he prepared for the final gig of the four-night residency in the capital.