Olly Murs On England's Chances At Winning World Cup
13 June 2014, 11:34 | Updated: 16 June 2014, 14:16
The 'Heart Skips A Beat' singer tells us whether he think England can go all the way this year.
Olly Murs says he definitely thinks England can win the World Cup this year, while chatting to Capital ahead of last night's (12th June) launch event in Brazil.
The 'Troublemaker' star, who played in Soccer Aid last weekend and is a self-confessed footie nut, says he'll be in the crowd for the World Cup 2014 final and has his fingers crossed the England football team can make it that far.
"As ever I think [England] can win. I honestly do," Olly told Capital's showbiz reporter Kevin Hughes. "I'm going to the World Cup final so I'm very excited about that, I've got tickets to go and watch it.
"I'm praying that it's England! I mean, what would be the chances if you book tickets to the World Cup final that actually, you could watch England [play]!
"I think we've got a good enough squad," Olly added. "In 90 minutes anything could happen, if we can catch every team on a bad day!"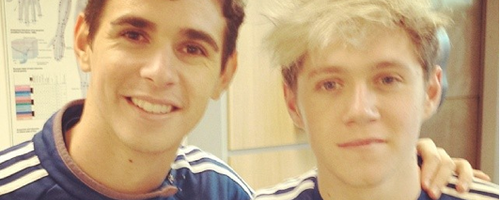 Jennifer Lopez and Pitbull were among the stars to perform at the launch event for the World Cup 2014 in Brazil on Thursday evening, while England's first match is this Saturday (14th June) against Italy.
You may also like...