Olly Murs Talks 2014 Excitement: "Onwards And Upwards!" - Audio
4 January 2014, 13:31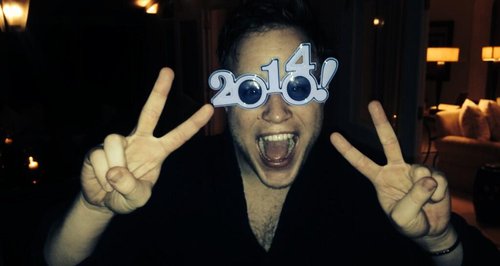 The 'Troublemaker' star reveals some of his plans for the next twelve months.
Olly Murs has named 2013 the "best year" of his music career to date and says he can't wait to see what 2014 has in store for him.
Olly Murs on his excitement for 2014...
The 'Hand On Heart' singer opened up exclusively to Capital to look back on the past twelve months as well as looking forward to the next year and what he has planned for fans.
"You know, [2013] has been probably the best year of my career so far," Olly exclusively told Capital's showbiz reporter Kevin Hughes. "I've done stadium tours, I've travelled the world, and I've had some really great success with the album.
That's incredible for a male solo artist like myself to do that, and I thank everyone so much for buying it, I'm really proud of it," Olly explained. "Onward and upwards for [2014], and looking forward to writing new music and having more fun."
Olly Murs is set to begin working on his fourth studio album this year.