WATCH: Olly Murs Ended Up Snogging Something Pretty Weird Under The Mistletoe...
8 December 2018, 20:34 | Updated: 8 December 2018, 21:07
Olly Murs got into the festive spirit by kissing beneath the mistletoe... The weird thing is that he ended up snogging an eggplant.
Who wouldn't want to kiss Olly Murs? Backstage at Capital's Jingle Bell Ball, he puckered up beneath the mistletoe and started kissing...
An aubergine.
> Olly Murs Takes On A Pub Quiz All About Dodgy, Weird Collaborations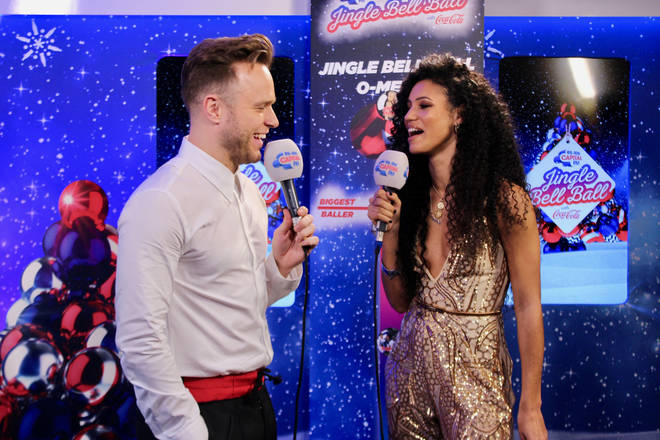 While chatting to Vick Hope at The O2, we challenged the 'Moves' singer to get blindfolded and work out what he was copping off with using only his lips.
Olly took it in his stride, when he kissed the eggplant, and - even though it was a weird, licky sorta kiss - we were jealous.
We never thought we'd say this, but we're jealous of an aubergine. Who knew?
> Catch Olly Murs' #CapitalJBB Set Over On Our App!