Olly Murs Brought ALL His Hits To The #CapitalJBB 2018 Stage
8 December 2018, 20:36 | Updated: 8 December 2018, 23:35
From 'Dear Darlin' and 'Dance With Me Tonight' to his latest hit song 'Moves', Olly Murs' Jingle Bell Ball set was a masterpiece in showmanship.
He's one of the cheekiest guys around and he also happens to release absolute anthems - of course Olly Murs was gonna own the stage at the #CapitalJBB.
> Your AAA Pass To All The Backstage Action From The 2018 Jingle Bell Ball
Opening his energetic set with his latest single 'Moves', Olly was full of charisma from the word go and we need to tak e amoment to talk about his dance skills. Just wow!
Fuelling fans' desire for those hits, Olly didn't disappoint and burst into classics like 'Troublemaker' and 'Dance With Me Tonight', whilst he even found time to have a sit down on stage at the beginning of 'Dear Darlin' after revealing he'd been suffering from man flu.
It was a masterful performance that showcased just why Olly Murs is one of Britiain's most loved live perfomers. There are showmen and then there's Olly Murs. Epic!
Of course, we couldn't let Olly leave without stopping by for a chat with our very own Vick Hope...and things got pretty weird, pretty fast!
When Olly arrived at the #CapitalJBB he took a walk down our red carpet and showed of a seriously dapper look, combining a slick white shirt with black trousers and a bold red belt.
Never one to shy away from a sharp look, we absolutely loved his outfit - you rock Mr Murs!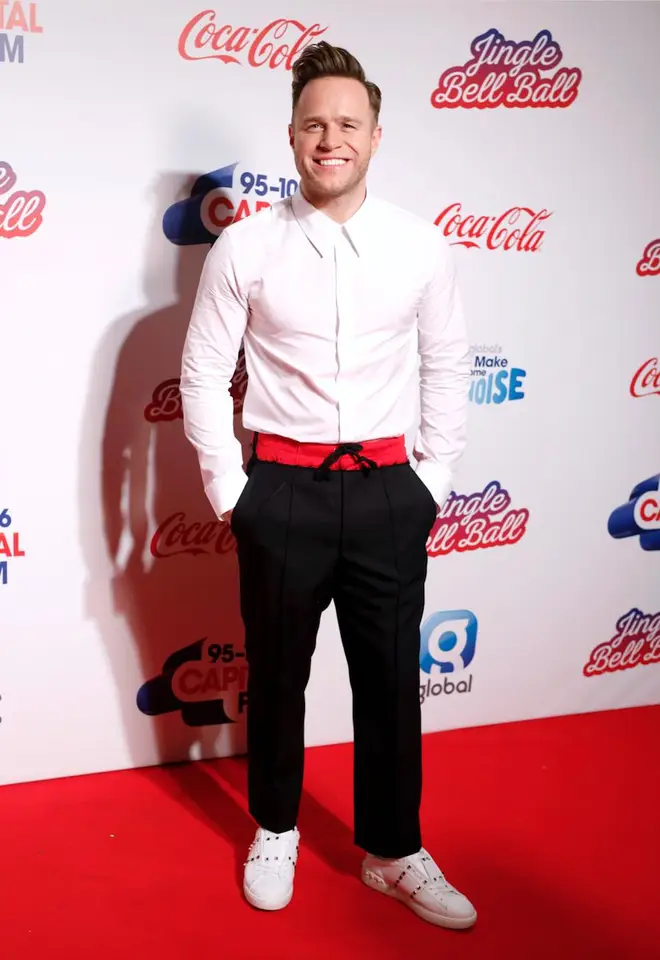 Olly Murs - Jingle Bell Ball 2018 Set List
'Moves'
'Troublemaker'
'Dear Darlin'
'Dance With Me Tonight'
'Wrapped Up'
> Download Our Free App For All the Latest Music News!