Nicole Scherzinger Reveals Artwork For Next Song 'On The Rocks' – And It's Super Sexy!
19 August 2014, 10:47 | Updated: 19 August 2014, 11:41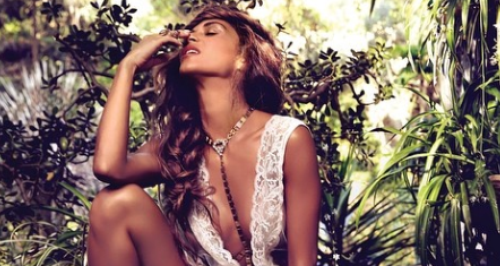 Scherzy has revealed her next single title and OF COURSE it comes with some super sexy artwork too!
Nicole Scherzinger has revealed the title of her follow-up to 'Your Love' – and the artwork leaves little to the imagination!
Scherzy revealed on Twitter that her next offering will be called 'On The Rocks' – as well as the sultry single cover featuring Nicole… on some rocks. See what she did there?
The new track is the second song to be released from Nicole's forthcoming album, produced by The Dream and Tricky Stewart, which as yet remains untitled.
While Nicole took to Twitter to tease the new single, she has kept tight lipped about when the audio will drop, telling her fans it will be "coming soon". Exciting!
You May Also Like: