Nicole Scherzinger Says She'd Never Leave Fans Waiting Two Hours Like Justin Bieber
6 March 2013, 11:22
The 'Right There' star opens up on the teen star's recent late showing at London's O2 Arena.
Nicole Scherzinger has said it is important to be on time when you have young fans in the audience as she weighed in on Justin Bieber being two hours late to the stage at London's O2 Arena this week.
The Canadian teen was criticised by fans and parents of children for the failure to arrive on time and issued an apology to blame the incident on "technical issues".
The former Pussycat Doll told Digital Spy that there are only extreme circumstances in which she would happily wait for an artist.
"I mean if it were someone like Whitney Houston I'd be waiting! I'm getting too old to stay up late these days so I don't have a lot of patience for that kind of thing," she said.
Talking about her own shows, she added: "My team run this ship like a military. I run a tight, tight ship."
Talking about the fact that many fans had to leave the show early to get home, Nicole said: "When you've got a lot of young fans like I do, it's important to be on time.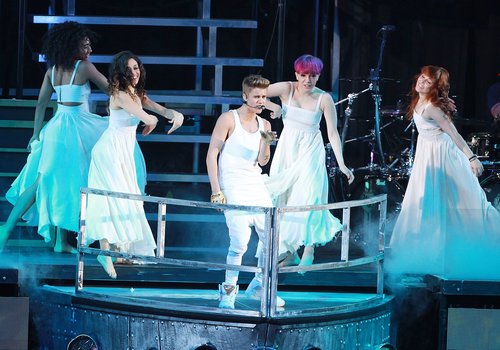 "Especially if they have school the next day!"
Justin took to the stage for the second of four nights at the venue last night (5th March) and arrived two minutes early – avoiding a repeat performance of the previous evening's events.
Meanwhile, Nicole Scherzinger will release her new single 'Boomerang' on 10th March.