Nicki Minaj Talks About 'The Pinkprint' And Working With Beyonce
10 November 2014, 10:59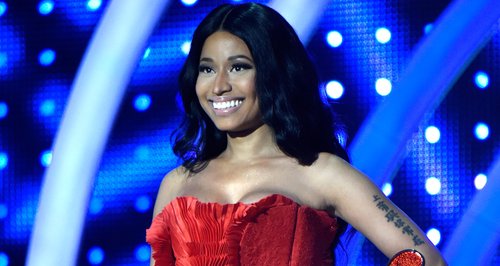 The MTV EMAs host tells Capital about her new album and what it's like being friends and working with Queen Bey.
Nicki Minaj definitely stole the show at last night's MTV Europe Music Awards in Glasgow, so Capital's Max grabbed her for a chat about her new album, 'The Pinkprint'.
Nicki revealed that her new album showcases a more mature side of the queen of booty, but will still have the amazing pop classics we are used to from Ms Minaj.
She told Max, "It'll come out on December 15th and it's very near and dear to my heart, it's definitely my favourite project that I've ever done and it's showed a lot of growth musically and just as a woman."
"It's a bit more mature but it's still going to give you the 'Only' type of records and then the heartbreaking type of records I wanted to write and I have a lot of other components surrounding the album that are going to be really exciting for my fans so I can't wait."
And Nicki has become good friends with Beyonce over recent months, even joining her on stage – so could one of the 'components' on her album be an amazing Queen Bey collab?
Nicki told us, "Well… If I told you I'd have to kill you. No, no, Queen Bey is not on my album but there are surprises on my album. I love Beyonce's personality and I'm glad I got to finally know her true personality, she's like super fun and playful and still at the same time just a beast."
"So it's good for me to see a woman be like that, it's good for me because I am always inspired by powerful women who can balance their family with work because that's something I would love to do one day. She's super hands-on, she reminds me of how hands-on I am with my stuff, she's very hands-on and she thinks a million times before she makes a move, she's really a businesswoman."
More from the MTV EMAs 2014