It's HERE! Nicki Minaj's FULL Tracklist For New Album 'The Pinkprint'
2 December 2014, 09:22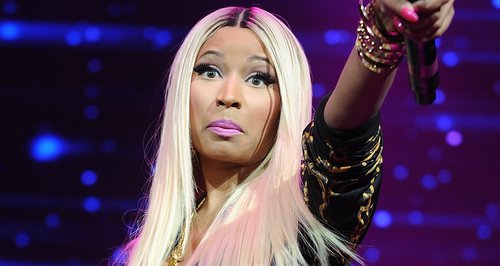 The track listing for Nicki's new album has finally been revealed - and there are some VERY exciting collabs!
The moment you've been waiting for has FINALLY arrived Barbz… The track listing for Nicki Minaj's new album has finally dropped!
The track listing was revealed by Amazon, and the album even has a collaboration with Ariana Grande on the saucy track 'Get On Your Knees' and has a Beyonce feature on 'Feeling Myself'. Erm, AMAZING.
The full track listing for 'The Pinkprint' is:
'All Things Go'
'I Lied'
'The Crying Game'
'Get On Your Knees' feat. Ariana Grande
'Feeling Myself' feat. Beyonce
'Only' feat. Chris Brown, Drake & Lil Wayne
'Want Some More'
'Four Door Aventador'
'Favorite' feat. Jeremih
'Buy a Heart' feat. Meek Mill
'Trini Dem Girls' feat. Lunchmoney Lewis
'Anaconda'
'The Night Is Still Young'
'Pills N Potions'
'Bed of Lies' feat. Skylar Grey
'Grand Piano'
'Big Daddy' feat. Meek Mill
'Shanghai'
'Win Again'
Nicki previously took to Twitter to reveal the hotly anticipated artwork for her next album, the follow-up to 2012's 'Pink Friday: Roman Reloaded'..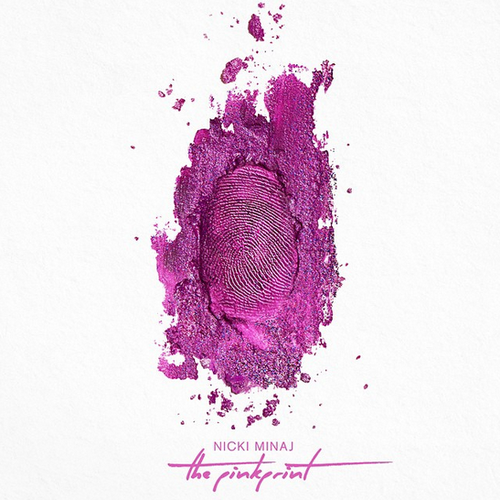 Nicki Minaj's new album comes fresh from the huge success of singles 'Only', 'Pills 'N' Potions' and 'Anaconda', the latter of which recently broke the VEVO record for the most watched music video in 24 hours.
11.24 The Pinkprint

— Anaconda (@NICKIMINAJ) September 10, 2014
Nicki's been the talk of the town for the past few months thanks to her twerk-tastic music video for 'Anaconda', as well as a little team-up with two ladies called Jessie J and Ariana Grande. You may have heard of them! #BangBang.
You May Also Like…