Nicki Minaj Unveils New Minajesty Fragrance Bottle
29 July 2013, 16:06
The 'Super Bass' star tells fans her latest fragrance will be hypnotizing and smell like a passionate love affair.
Nicki Minaj has been teasing fans with her latest signature fragrance which will be called Minajesty.
The 'Pound The Alarm' singer posted the image of the bottle on her Instagram page and said it's a truly "unforgettable" scent.
She wrote: "#Minajesty smells like a passionate love affair. Mysterious and sexy. An unforgettable and hypnotizing scent."
Nicki will release her new perfume in Autumn and it follows on from her previous Pink Friday scents.
Check out the bottle design for Minajesty below: (Picture: Instagram)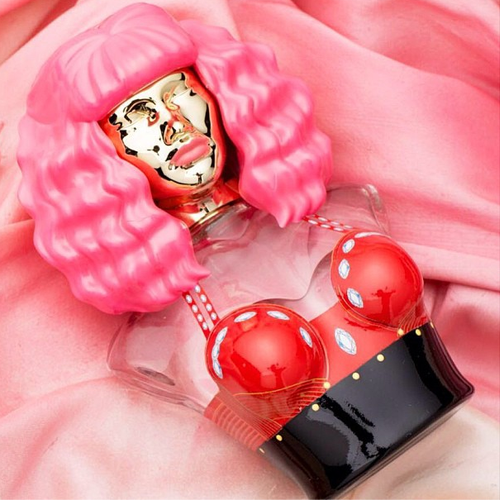 Meanwhile, Nicki was recently on the receiving end of a proposal from DJ Khalid.
The producer made a video asking the 'Starships' rapper to marry him and she has now been seen wearing an engagement ring.