THANK YOU Nicki! Rap Star Drops A New Teaser For Jessie J's 'Bang Bang'
24 July 2014, 11:48 | Updated: 24 July 2014, 11:51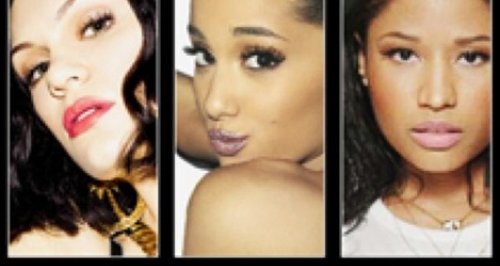 Listen to an AMAZING rap teaser from Jessie's upcoming team-up single
Nicki's bringing her A-GAME to her hotly anticipated new team-up with Jessie and Ariana!
The rap queen has teamed up with Ariana Grande to feature on Jessie J's brand new single 'Bang Bang', which will be unveiled in full next week. Are you counting down the days #Heartbeats?
Nicki knows how excited everyone is about the new track so she's done us all a solid and dropped a new teaser online that sees her showing off her rap skills. And it does NOT disappoint…
Check out the new teaser clip above and check back next Tuesday (29th July) when the trio of superstar ladies drop their new team-up.
You may also like…