Nicki Minaj Almost Replaced Halle Berry In New Film X-Men: Days Of Future Past?
1 May 2013, 10:21 | Updated: 1 May 2013, 10:23
The 'Super Bass' rapper was apparently lined up to play Storm in the latest sequel from the franchise.
Nicki Minaj was reportedly being lined up to replace Halle Berry as the character Storm in the latest X-Men movie.
The 'Starships' rapper was recently announced to be making her big screen debut in the new Cameron Diaz flick The Other Woman – but it appears she could have been heading to Hollywood long before.
RumorFix reported that producers were considering replacing the actress with Nicki for the new movie X-Men: Days Of Future Past.
The movie stars the likes of Ian McKellen, Jennifer Lawrence and Hugh Jackman and will be released next year.
Meanwhile, the star is currently appearing on the new series of American Idol and has been teasing some of her new planned projects on Twitter.
Check out a picture of how Nicki would possibly look in full Storm costume below: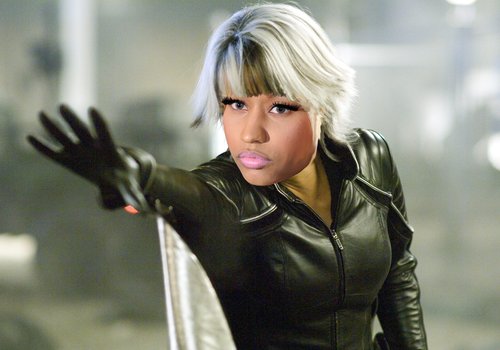 It has also been announeced that Nicki will feature on Carly Rae Jepsen's new song 'Tonight I'm Getting Over You' after she recorded a new verse for the track.
She has also been teasing a "monster" new collaboration with US star Ciara.