AMAZING! YouTube Duo Sing Cover Of Nicki Minaj And Beyonce's 'Feeling Myself'
13 March 2015, 10:15
The boys sing a POWERHOUSE version of Nicki and Bey's big-time future hit.
Those SuperFruit guys are at it AGAIN… and this time they've turned their attention to Beyonce and Nicki Minaj!
YouTube sensations Scott Hoying and Mitch Grassi, better known as SuperFruit, have made a BEAUTIFUL cover of Nicki's new song 'Feeling Myself'.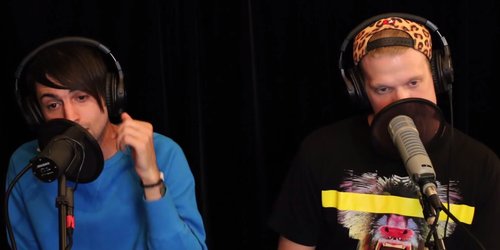 The track, which features on her newly launched album 'The Pinkprint', features guest vocals from Beyonce and is fast becoming a fan favourite…future single, anyone?
Hit play on the video above to watch SuperFruit in action bringing on the music for their incredible cover.
You may also like...