Nicki Minaj Talks 'Anaconda' And 'The Pinkprint', Her Most Personal Album Yet
20 November 2014, 11:10 | Updated: 21 November 2014, 12:48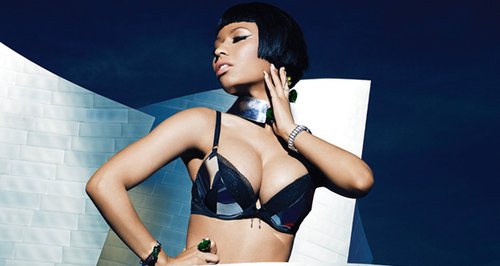 Nicki Minaj reveals that 'Anaconda' was meant to be playful, and that 'The Pinkprint' addresses "family, loss, death and guilt".
Nicki Minaj's 'The Pinkprint' album definitely features a different side of the controversial rapper, who says it is her most personal album to date.
Nicki told Complex magazine about the thinking behind her booty-loving anthem 'Anaconda' and how it's the most light-hearted tune on the record.
She said, "I wanted to create a song that embraced curvy women. I wanted to be sexual but be playful with it. And I wanted it to be so melodic that even if you don't understand English you could still go along with the melody and you would have no idea about all the raunchy s**t I'm saying—I get a kick out of that."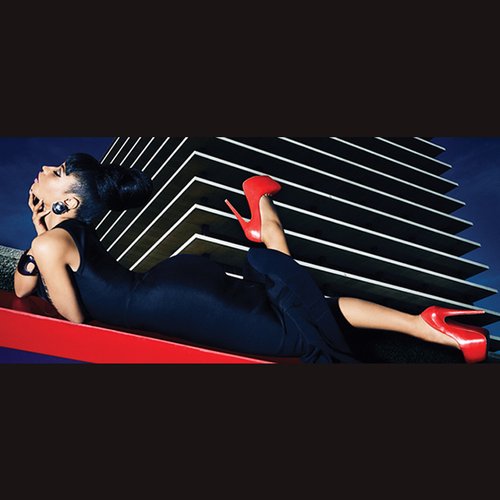 "It was simple to write. I just created the melody and then I let the words happen. I started laughing when I said, "Boy toy named Troy." [Laughs.] That whole song, I was just being dumb."
And the artwork for 'Anaconda' certainly had a lot of jaws dropping to the floor – and spawned a million internet memes – but what made Nicki choose THAT particular shot?
She revealed, "The artwork was not premeditated. I was shooting the "Anaconda" video and I had my photographer there taking pictures. When I was about to shoot my next scene, I asked to see the pictures he'd taken. He went through five or six and that one came up, and I was like, '[Gasps.] Oh my God. Yo, that picture is crazy!'"
"What made me excited about it was that people hadn't seen me do a picture like that in years. The reason why I stopped taking pictures like that was because I needed to prove myself. I needed for people to take me seriously. I needed for people to respect my craft. I've proven that I'm an MC. I'm a writer; I'm the real deal, so if I want to take sexy pictures, I can. I'm at the level in my career and in my life now where I can do whatever the hell I want to."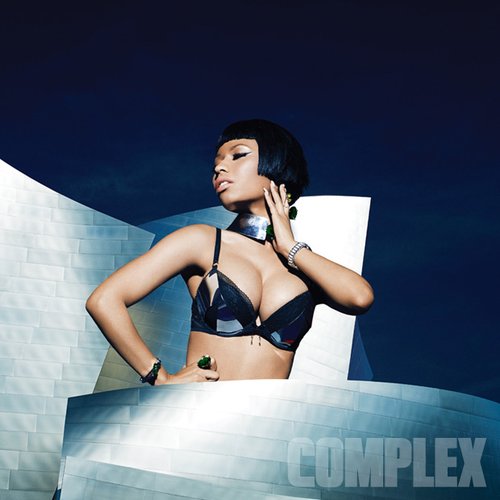 And while 'Anaconda' might be a light-hearted look at the obsession with big butts, the rest of Nicki's album goes a lot deeper and deals with heartbreak and the guilt she feels about not having enough time to see her family as much as she would like.
'Pills N Potions' is the biggest contrast on the album, and Nicki explains, "There's never been such a huge gap between two singles. I purposely did that because that's a representation of who I am. I've always been unpredictable. It keeps my fans guessing, and I love that."
"'Pills N Potions' isn't just about relationships. A couple of my girlfriends I hadn't spoken to in a while reached out to me after they heard 'Pills N Potions'. That struck such a chord with people. The message—we still love [each other] but we're angry—we feel that way all the time, we just don't say it. And a lot of times you don't even get over that, you just have to keep it moving."
You May Also Like…