Nicki Minaj Keeping Return To American Idol A "Mystery"
26 March 2013, 14:44
The 'Starships' rapper says she wants it to be a surprise when asked if she would be back for another series.
Nicki Minaj has refused to give a definitive answer on whether she will be retuning to her judge's seat on American Idol for another series.
The 'Super Bass' star made her debut on the reality series at the start of the year and is already being asked if she would consider making a return on the show.
"Would I come back next season? I think people would rather be surprised," she told MTV News. "I like to save the mystery and the drama.
"I'd never give that away. I always say this and I mean it from the bottom of my heart, just that people behind the scenes at Idol have been a dream to work with. I'm just super grateful to have been given the opportunity."
Before the show aired, the singer was involved in a dispute with fellow judge Mariah Carey – leading to heightened hype around the show's premiere.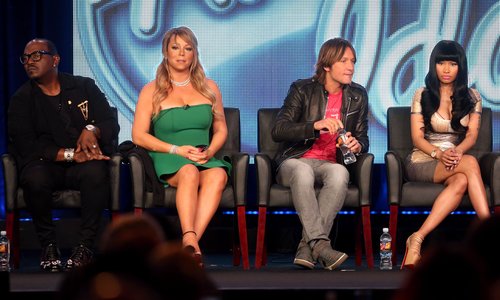 Pressed to speak more about a return, Nicki added: "I'd rather not speak about that at this time.

"I feel like I've kind of already answered it, but I would rather not even give any insight because I kind of feel like it's exciting for people to not know who the next season's judges will be."
Meanwhile, the singer was seen threatening to quit the show after one of her contestants was voted off - she always missed the start of a live TV appearance.