Nicki Minaj Admits New Album Title Was Inspired By 'Obsession' With Jay Z
22 May 2014, 10:40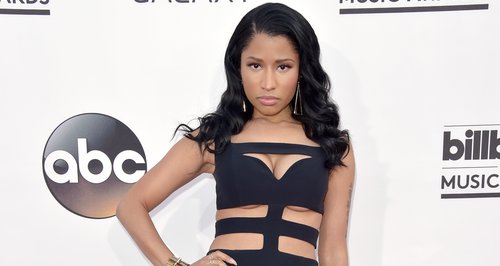 The rapper reveals her new LP 'The Pink Print' is inspired by Jay Z's brand as well as his 2001 album.
Nicki Minaj has revealed that Jay Z inspired much of her new album 'The Pink Print'.
The rapper admitted that she has always been "obsessed" with Jay Z's 2001 'Blueprint' album and more recently the brand he has created around his name.
"I think everybody knows how obsessed I am with Jay Z," she told US radio station Power FM. "He's always been my favourite rapper - him and [Lil] Wayne.
"He did such a great job of creating this 'Blueprint' brand for male rappers, I felt. And I studied a lot of his blueprint, just in terms of becoming a mogul.
"I wanted to do that, I wanted to be like Jay Z," she continued. "I felt like with what I'm doing, I want female rappers to be able to pattern themselves with what I've done one day."
The star went on to described her forthcoming LP as "soooo classic," adding: "It's gonna feel so good and it will probably be one that female rappers will look to as a 'pink print' for years to come."
Minaj recently unveiled the lead single 'Pills N Potions' from her forthcoming record.
You may also like...