Despite Rumours Nick Jonas Says He And Kendall Jenner AREN'T Dating After All
24 August 2015, 11:05
Nick Jonas - Levels (Audio)
02:48
The 'Levels' star insists the pair are just good friends and that there's no romancing going on.
Sad news for all you Nick and Kendall shippers out there - the 'Jealous' hunk has confirmed the pair AREN'T dating after all.
Despite fan speculation that they were more than just friends Nick insists they're just pals, and often end up hanging out because his bro Joe is dating Kendall's BFF Gigi Hadid.
"We're not dating," Nick officially confirmed to E! News. "Kendall is great and naturally with her being good friends with Gigi [Hadid] and with Joe [Jonas] and Gigi dating, there are times we'll be in the same place and we all hang out.
"I'm trying to take the time to walk out this next phase of my life and be single the right way. I'm incredible driven and with all the projects I have going on, they take up a lot of my time. I like to work hard and just be as focused on work as possible.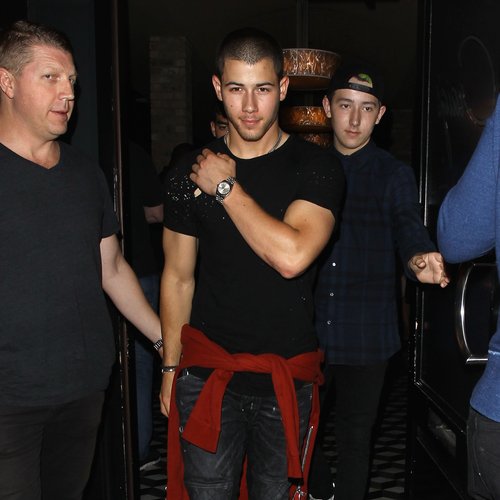 Nick split from his long-term girlfriend Olivia Cuplo earlier this year, making the US hunk well and truly single. Any takers, ladies?
Nick Jonas revealed his brand new song 'Level' earlier this month, and he's set to perform the track live at the MTV VMAs 2015 this weekend.
You may also like...
WATCH: Nick Jonas Covers Taylor Swift!