WATCH: You'll 100% Head Bang When Jack Black And Nick Jonas Perform A Festive Version Of 'Tribute'
8 December 2017, 18:11
Why have these never knocked at our doors yet?
Anyone who's seen 'School of Rock' will know that Jack Black has an incredible voice. Anyone who's heard 'Jealous' will know that Nick Jonas has the voice of an album.
Well, as for Roman Kemp... Meh. Not so much.
> WATCH: This Is The AWKS Moment When Producer Joe Ruined A Sam Smith Classic... In Front Of Sam Smith
Roman wanted to get really in the festive spirit when the 'Jumanji' stars swung by to chat to him, so he gave them some Christmas hats and dragged them outside into the freezing cold. Aren't they so lucky?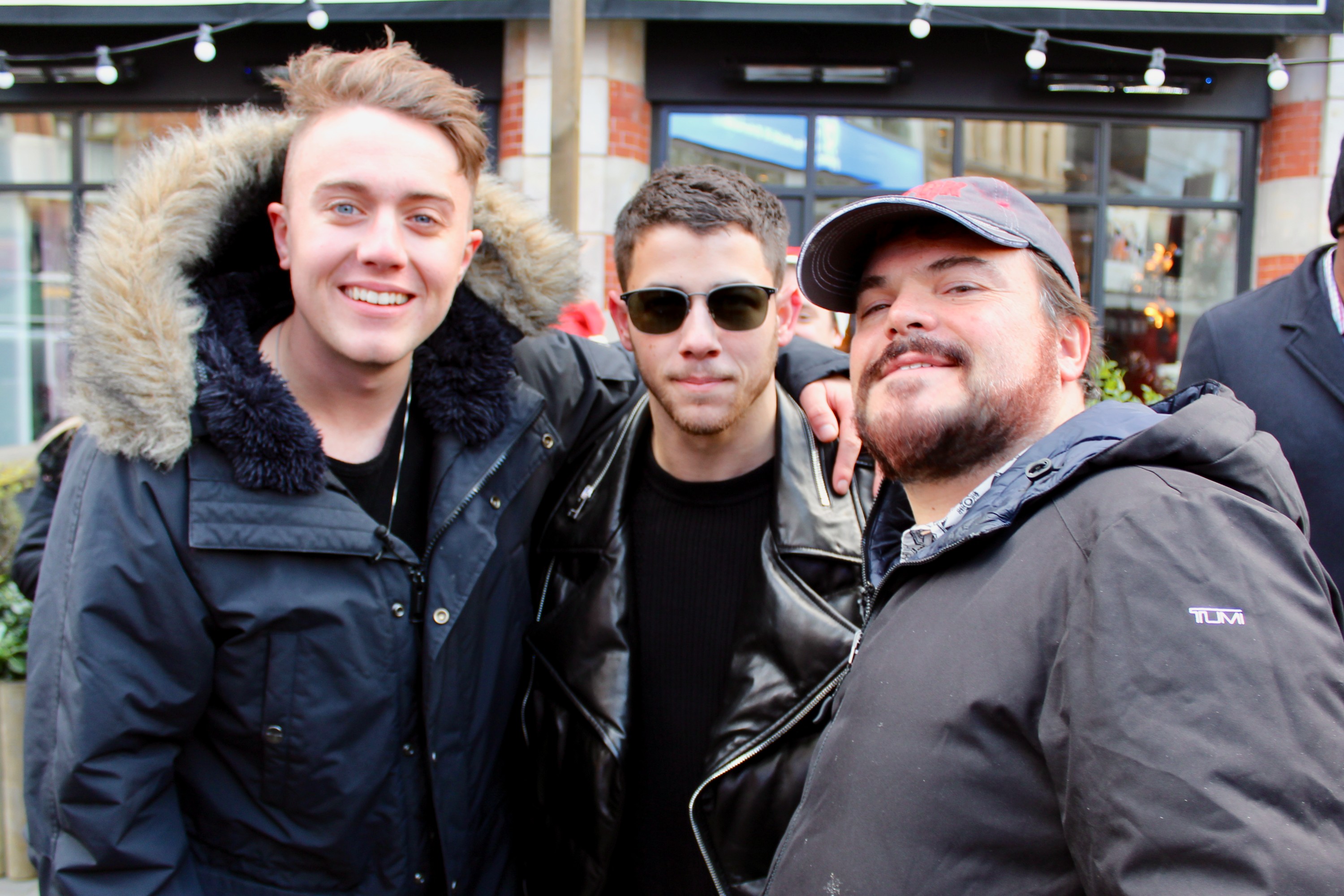 Before they froze, Roman warmed them up (and the hearts of anyone passing by) by bringing on a full five-piece choir and getting them all to sing carols; from 'The Twelve Days Of Christmas' to 'Carol of the Bells'.
And while they made about, erm, 18 pence from their renditions, the money came ROLLING IN when an actual stranger from the crowd requested Tenacious D's 'Tribute'.
> Roman Kemp's Gonna Be Catching Up With Some HUUUUUUGE Stars, And You Can Catch Them All On Our App!
If this doesn't make you feel Christmas-y as, you're a straight up Grinch. End of. 'Nuff said.
When Roman's not getting A-listers to sing for randoms, he's hooking them up to lie detector kits. Obviously.