WATCH: "I've Never Told Anyone That" - Nick Jonas Reveals A Dark Secret
18 March 2015, 11:51 | Updated: 18 March 2015, 13:58
Applying the pressure and turning up the heat, we put Nick Jonas on the spot for answers to some of these questions...
Watch Nick Jonas get a grilling in our TV studios as Capital's Pandora asks him the tough questions that we all want answers to!
Firstly, we want to know WHAT does Mr Cool aka Nick Jonas look like when he loses his chill? Note: It's pretty terrifying.
And seeing as we're getting up close and personal, we find out one of Nick's most protected secrets... Turns out the 'Jelous' singer likes to sleep on the floor! Wearing just underwear, "I just want things to stay in place" the singer reveals.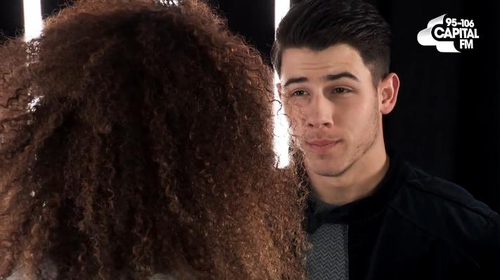 For more celebrity exclusives and the freshest hits, make sure you're watching Capital TV on Sky 388/Freesat 517.
You May Also Like...