Niall Horan's Solo Career Slammed In Savage Twitter Spat With Leeds United
25 October 2018, 12:03 | Updated: 25 October 2018, 12:26
Niall Horan's solo career was mocked on Twitter by football team Leeds United, who claimed they wanted One Direction back.
Niall Horan recently finished his first ever solo tour in support of his debut album 'Flicker', but despite playing a number of packed out shows around the world, the One Direction lad's solo career was savagely mocked by football club Leeds United on Twitter.
> QUIZ: How Well Do You Know Niall Horan?
The whole thing started after Niall posted a tweet about his favourite team Derby County, writing 'Oh yeah @dcfcofficial are a dream to watch play' before Niall was asked to send Leeds some luck too.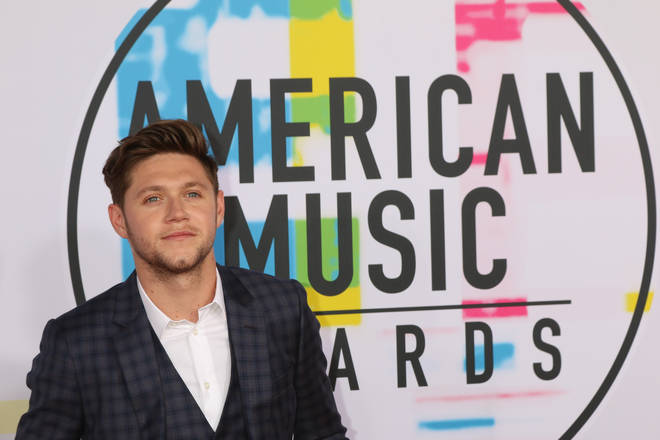 Clearly not willing to compromise his love and support of Derby County to show some love to one of their league rivals, Niall hit back saying 'No one likes Leeds' before the Championship club hit back mocking Niall's solo career.
Writing on their official Twitter account, Leeds United commented, 'No one likes your solo career #BringBack1D' and the tweet quickly attracted plenty of responses.
Leeds fans were quick to celebrate their team's response to Niall's jab, whilst the rest of Twitter, including plenty of One Direction fans thought the interaction was hilarious.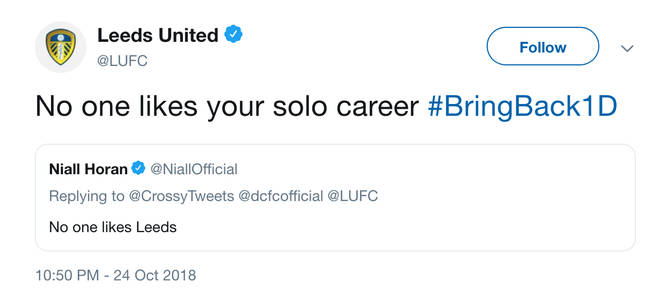 Niall's been a passionate supported of Derby County for years and his latest online football banter has certainly enhanced his reputation as the sporty member of 1D.
Regularly spotted out on the golf course, Niall also took part in a celebrity Ryder Cup tournament where he partnered with '50 Shades Of Grey' star Jamie Dornan.
The Irishman recently revealed that he was back writing music and with his 'Flicker' era beginning to wind down, fans are hoping we get some brand new music from Niall in the near future.

> Want Tickets To Capital's Jingle Bell Ball Before Anyone Else? Download Our App Now To Access Pre-Sale!