Niall Horan Fuelled Those Hailee Steinfeld Dating Rumours With New Long Distance Relationship Quotes
10 May 2018, 14:22 | Updated: 10 May 2018, 14:26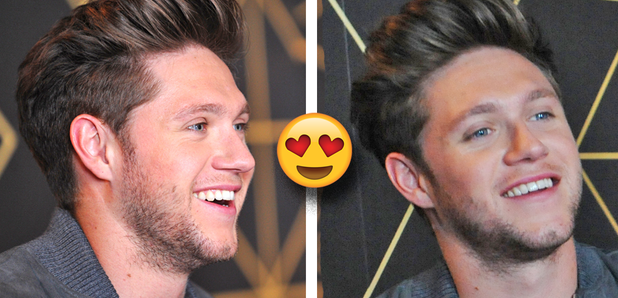 The 'Slow Hands' star opened up about what it's like being in a long distance relationship during a recent interview...
When you're busy being one of the most lovely men in the music industry and travelling all over the world putting smiles on the faces of your millions of adoring fans' faces, it must be tough to hold down a relationship.
For Niall Horan, who the above description certainly applies to, it has deffo been tricky over the years and he's now spoken out about his feelings on the subject.
> WATCH: Niall Horan Reveals Why He Squeezes His Bum Cheeks With On Stage Demonstration
Speaking to RTÉ about his relationships in the past, Niall explained, "Being in a relationship when you're 18 or 19 is hard enough anyway, because it's your whole world. When you have such a demanding job and you're not in the same place as that person at the time, it can be quite tough and I've learned to deal with it better than I used to."


GIF: Giphy
The 'Flicker' star went on to add, "I used to find it really frustrating and who knows what could have happened in previous relationships if I wasn't doing the same thing. At the same time if I didn't get to travel the world I wouldn't have got to meet these people – it's kind of a give and a take."
Explaining how we wouldn't have the incredible music that he's blessed us with on his debut album had he not found it difficult to form a strong romantic relationship whilst on the road, Niall claimed, "The job can be quite demanding on your personal life, but then again I wouldn't have written these songs if it wasn't for it."

GIF: Giphy
There have been plenty of rumours surrounding Niall's relationship with 'Starving' singer Hailee Steinfeld, especially after the pair were spotted kissing whilst on holiday recently.
Could this be the long distancerelationship Niall is referring to when he says he's "learnt to deal with it better than I used to"?
> Download Our Fancy New App For Loads More Niall Chat!