Niall Horan's Revealed His Thoughts On Harry Styles' New TV Show
30 October 2018, 17:31 | Updated: 30 October 2018, 17:36
Harry Styles is the executive producer on TV show 'Happy Together' and his One Direction bandmate Niall Horan has revealed his honest opinions.
Harry Styles is the inspiration for new TV show 'Happy Together' and he's embraced the role of Executive Producer too - but his 1D pal Niall Horan has spoken out about the show for the first time and it turns out he loves it.
> Harry Styles' Sweet Gift To The 'Happy Together' Cast Proves He's The Nicest Guy Ever
Niall took to Twitter to reveal that he's a huge fan of the show - which sees Australian actor Felix Mallard starring in the Harry Styles role - and described the comedy show as 'brilliant'.
Writing about 'Happy Together' on Twitter, Niall said 'This is brilliant. The boyos @benwinston and @Harry_Styles have a new episode of their show and it's on CBS at 8:30pm tonight , no matter where you are . @happytogether .' whilst also sharing a trailer for the show.
Not wanting to leave Niall hanging, the official Happy Together account replied and said 'One big #HappyTogether fam! Thanks for the support @NiallOfficial!'.
Harry Styles is yet to reply to his One Direction bandmate publicly, but as he rarely tweets anyway we kinda figured that might happen.

'Happy Together' is based on the early days of One Direction when Harry Styles lived with the band's music video director and friend Ben Winston, sleeping in his attic for a while without anyone knowing.
Speaking about the time he spent living with Harry, Ben told Rolling Stone, "Those 20 months were when they went from being on a reality show, 'X Factor', to being the biggest-selling artists in the world. That period of time, he was living with us in the most mundane suburban situation."
"No one ever found out, really. Even when we went out for a meal, it's such a sweet family neighbourhood, no one dreamed it was actually him. But he made our house a home. And when he moved out, we were gutted."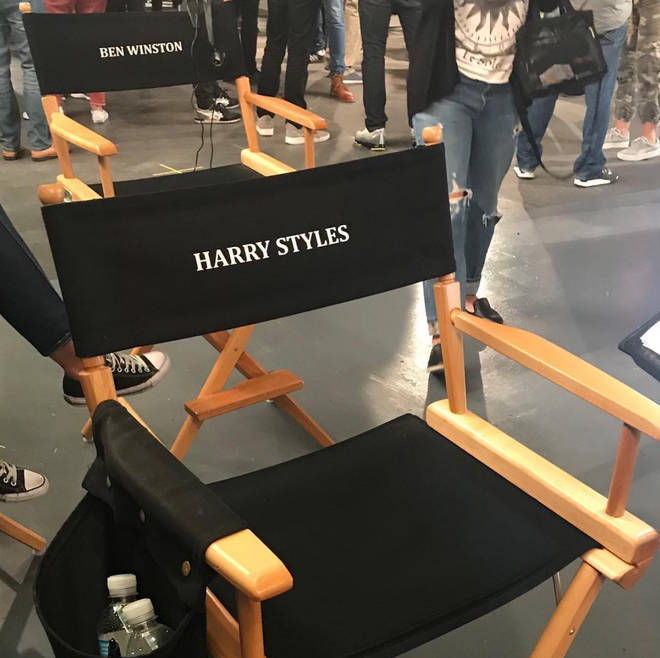 > Want Tickets To Capital's Jingle Bell Ball Before Anyone Else? Download Our App Now To Access Pre-Sale!