Niall Horan Apparently Voted No To A Fan Who Wanted To Date Him
30 July 2018, 11:22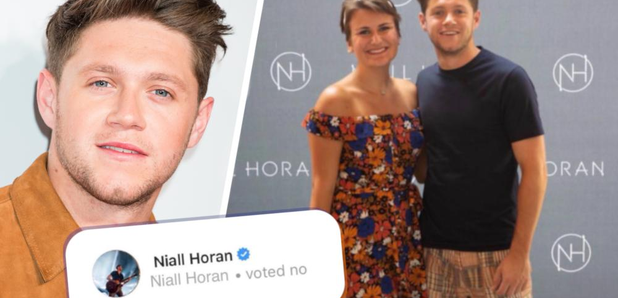 Niall Horan is a big of a sweetie... Unless you're a fan asking to go on a date with him. Then he'll probably reject you, if this Instagram Poll is anything to go by.
Niall Horan is probably one of - if not the sweetest man you'll ever meet. That's probably why Tory Appel, a fan of the 'Slow Hands' singer, took to Instagram to ask her followers if the pair should date.
However, according to a screenshot she posted, it looks like Niall's not as keen as Tory, after he seemingly voted 'No'; with the other 16% of followers who thought they shouldn't date.
July 28, 2018
> QUIZ: Would Niall Horan Snog You, If You Went On A Date Together?
Tory shared a photo of herself stood next to the One Direction member, at a meet-and-greet opportunity, saying "Should we date?" followed by a poll, to which she posted the results, which show Niall Horan voting 'No'.
Many fans of Niall, however, were quick to note that someone as adorable as him would do that, and in fact confirmed that this was just a joke, involving some pretty impressive photo editing from Tory. (We're mad impressed.)
Its fake im sad pic.twitter.com/4okD9hw5L9

— aly (@inkfreeskin) July 29, 2018
We're making it our mission to get Niall to vote on this!
> Grab Our App For The Latest News From Your Fave, Niall Horan!