Ne-Yo Promises Rihanna Has "Big" Plans Coming... And Teases A Collaboration
16 September 2014, 10:53 | Updated: 17 September 2014, 11:11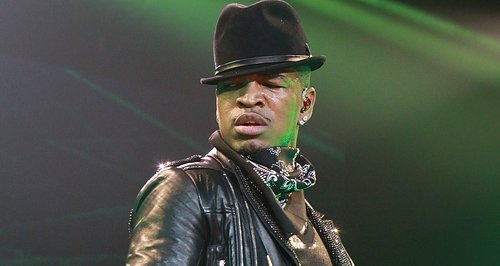 The 'Let Me Love You' star reveals what he and RiRi chatted about when they met up last.
Ne-Yo has promised all the Rihanna fans out there that their favourite star has BIG plans coming… and that he might be a part of them!
The R&B superstar spoke exclusively with Capital this week, and said he had been chatting to the Bajan star recently and that she's got a LOT of projects in the works.
Ne-Yo on a possible Rihanna team-up...
"I actually have seen Rihanna recently. The conversation wasn't really music it was just reuniting and how you been," Ne-Yo told Max on last night's show (14th September). "We didn't really talk music.
" went into the studio for her not too long ago to do some stuff, I don't know what's being kept or what-not," he added. "I noticed she's got a few things coming, she's got a new album in the works.
"She's doing a lot of stuff all at one time right now," he added.
Ne-Yo on Rihanna's new record? Sounds VERY good to us!
Ne-Yo drops new album 'Non-Fiction' on 30th September and will play a special one-off show at the London Royal Albert Hall on Wednesday 5th November.
You May Also Like…