Nathan Sykes On Singing With Jessie J... And His AMAZING Dance Moves!
24 June 2014, 14:33 | Updated: 24 June 2014, 15:54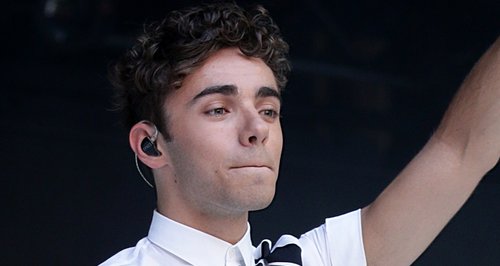 The UK star says he was VERY excited to be asked to fill in for Robin Thicke on stage.
Nathan Sykes has opened up on his INCREDIBLE dance moves from the Summertime Ball… and just how that AMAZING Jessie J duet came about.
Nathan Sykes on joining Jessie at the #CapitalSTB...
The singer shocked 80,000 fans at Wembley Stadium on Saturday (21st June) when he joined Jessie and fellow special guest DJ Cassidy for a duet of 'Calling All Hearts'.
Nathan says he was VERY grateful getting to share the stage with a singer as talented as 'Wild' star Jessie as well as getting to fill in for the song's regular male vocalist Robin Thicke.
"I ran out on stage and did a song with Jessie J," Nathan exclusively told Capital's showbiz reporter Kevin Hughes, after his performance at the weekend. "I was asked to fill in for Robin Thicke, which I don't think many men can say.
"It was very unique," he explained. "Last year [at the Summertime Ball] was probably the most incredible experience of my entire life, coming up halfway through the set, no one really knowing if I was going to be there or not.
"But Jessie asked me to do this and it was amazing and I'm very grateful and honoured to be asked by two people I have so much respect for," Nathan added. "Obviously Robin Thicke has all these track ad-lib bits he put in.
"Of course being at Wembley and being very overwhelmed by the whole experience I went off as I do instead we just decided to dance!" he added, referring to his and Jessie's jazzy little dance that got the crowd cheering during their performance.
Relive Jessie and Nathan's 'Calling All Hearts' performance below: