Nathan Sykes Hopes 'Give It Up' Video Will Inspire Guys NOT To Feel Pressure To Have "Massive Muscles"
16 May 2016, 14:31
Nathan Sykes - Give It Up feat. G- Eazy ft. G-Eazy
03:29
The 'Over And Over Again' star says he has not problem not being as "ripped" as Justin Bieber.
Nathan Sykes has spoken out about male body confidence and says he hopes his latest music vidoe will help guys realise they don't have to just be big and muscular to feel sexy.
The UK singer launched his brand new single 'Give It Up' on Friday and the video for the track sees him getting raunchy with a beautiful lady in a hotel room - as well as being topless for most of the promo. Nathan says he hopes it sends a strong message about feeling confident no matter what your body type.
"There's this fascination with blokes having this really big build and massive muscles to be deemed sexy," Nathan told Digital Spy. "Everyone's got different bodies.
"If I can go and do this video and not worry too much about how I look on camera it might encourage some people on Twitter who kind of worry about the way they look," he explained. "If I can encourage people to have more confidence in themselves then that's a really cool thing.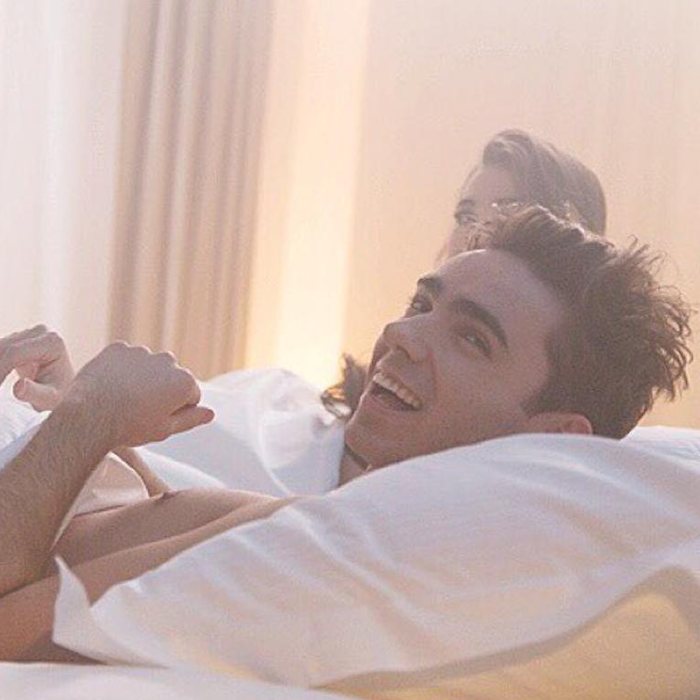 "The risk for me is that people turn around and be like, 'Ugh you're not ripped - you haven't got a body like Justin Bieber'," he added. "No, I don't! I don't have a body like Justin Bieber. I wish I did, but I love pizza. Literally on set I was eating pizza. Normally you'd be doing push-ups."
Give It Up' is the third single after 'Kiss Me Quick' and 'Over And Over Again' to be lifted from Nathan Sykes' upcoming debut solo album.
You may also like...