Miley Cyrus Faces Pairs Game
28 August 2013, 14:55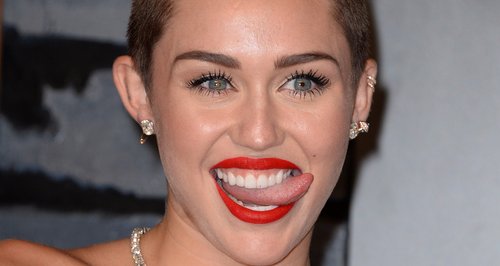 Test your skills and try to match Miley's AMAZING facial expressions in our new quiz.
Miley Cyrus' recent comeback has seen her unveil a new grown up image, part of which sees the former Hannah Montana star pull a series of incredible facial expressions.
We love them so much that we've created a new quiz that you won't be able to stop playing!
All you need to do to take part is pair up Miley's facial expressions - there are ten in total - and then let your friends know how fast you completed the game by tweeting your score. It's that easy!
So if you think you're a superstar at matching up pictures of Miley sticking her tongue out and pulling generally amazing faces, then start the game now!