Miley Cyrus Denies X Factor UK Rumours As She Focuses Solely On Music Career
28 March 2014, 11:25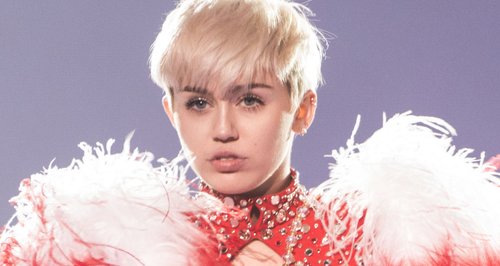 The 'Wrecking Ball' star's representative says there has been no talks about her joining the panel.
Miley Cyrus has outright denied rumours she is considering a stint judging on The X Factor UK panel this year, saying her only focus is music right now.
The 'We Can't Stop' singer said through a representative that there is no chance she will join Cheryl Cole and Simon Cowell on the panel for the 2014 series.
"Simon has more chance of getting Elvis or Gandhi as a judge," a representative for Miley Cyrus told the MailOnline. "There have been no talks with Miley.
"She is currently on a world tour in the US," they explained. "Miley is one of the biggest artists in the world, she has no intention of going to be a judge on the show.
"It is the last thing on her mind, Miley is having the time of her life," he explained. "Miley has been offered the role of judge on lots of talent shows in the States in the past but she's never been interested."
Miley Cyrus is currently taking her 'Bangerz' world tour across the globe.