Miley Cyrus Beats Her Own Record As 'Wrecking Ball' Video Hits 100 Million Views
17 September 2013, 11:23 | Updated: 17 September 2013, 12:06
The singer's latest promo hit the milestone in just six days on VEVO.
Miley Cyrus has broken her own record on VEVO after the music video for new single 'Wrecking Ball' hit 100 million views in just six days.
The previous best was 'We Can't Stop' which hit the same milestone in 37 days.
"Wrecking Ball broke the record! #100million #certified GO CELEBRATE TONIGHT #SMILERZ I love you more than anything in the world," she wrote to fans on Twitter.
She added: "Wrecking Ball on @vevo just beat the record for fastest to 100 Million views in 6 days, previously broken by We Can't Stop for 37 days."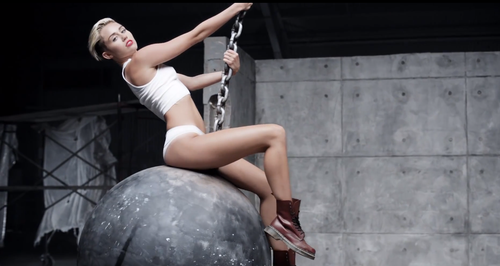 Miley has previously revealed that she will release a director's cut of the promo once the video surpasses the 150 million view marker.
The song is taken from new album 'Bangerz' – which is released on 7th October.