Miley Cyrus Releases Director's Cut Of 'We Can't Stop' Music Video
30 July 2013, 11:33 | Updated: 31 July 2013, 08:49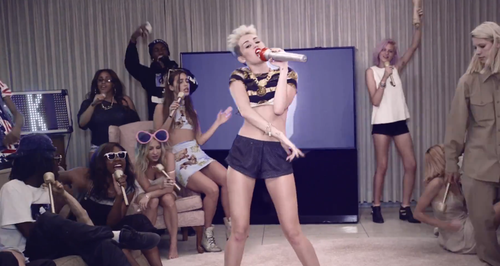 The 'Party In The USA' singer unveils the new promo to her latest video after hitting 100 million views
Miley Cyrus has released a director's cut version of her 'We Can't Stop' music video.
The US star first revealed plans of her director's cut during an interview with Capital FM and promised fans that things would get even "crazier".
The new version features several new scenes including a karaoke section where the members of her party hold false limbs.
Miley had promised that as soon as the original 'We Can't Stop' video hit 100 million views on VEVO – she would unveil the next one.
Check out the director's cut of Miley Cyrus' 'We Can't Stop' video below:
Meanwhile, it was recently revealed that the song was originally intended for Rihanna.
Miley will release her new album later in the year and told Capital that she thinks her latest material is a truer reflection of herself as an artist.