WATCH: Miley Cyrus Lip-Syncs To Spice Girls' 'Wannabe' And We're All OVER It!
11 May 2015, 10:40 | Updated: 11 May 2015, 15:08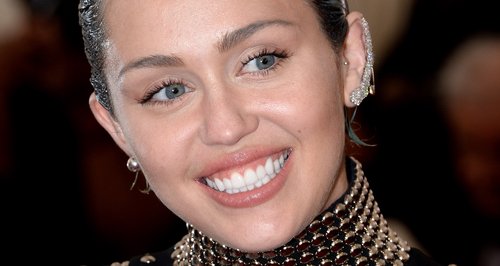 The 'We Can't Stop' singer has her lip-syncing skills TOTALLY down. #LoveIt
Miley Cyrus showed she was a TRUE child of the nineties over the weekend when she dropped a video of herself lip syncing to the Spice Girls, and earned herself some SERIOUS nostalgia points!
The 'Wrecking Ball' star couldn't resist belting out the chorus to the nineties girl band's trademark hit 'Wannabe', all to celebrate the birthdays of her two FAVE men in the world (and not, we don't mean Patrick Schwarzenegger!).
"Happy birthday this always enthusiastic little baby @cherythombest day of my life!! My 2 favourite boiiis in the world were born! @braisoncwukong love u bear bear" Miley posted, about her close pal Cheyne Thomas and her brother Braison.
Miley Cyrus showing off her fan-girl Spice Girls side is pretty amazing as it is, but surely it can only be a matter of time before she cracks out a cover of the Fab Five on stage, right?
You may also like..
WATCH: Miley Cyrus Performs 'We Can't Stop' At The Capital Summertime Ball 2014