Miley Cyrus Names Pharrell Williams Her Entertainer Of The Year For 2013
1 December 2013, 08:53 | Updated: 1 December 2013, 08:55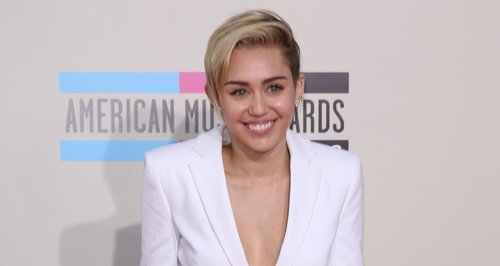 The 'Wrecking Ball' star says Pharrell deserves the honour after his work in the music industry this year.
Miley Cyrus has named Pharrell Williams as her entertainer of the year, while opening up about her work with the US singer.
The 'We Can't Stop' singer and Pharrell have both been nominated for EW's Entertainer Of The Year 2013 list, and, after working with him on several songs from her album 'Bangerz', Miley believes Pharrell deserves the title.
"I really think Pharrell is the entertainer of the year," Miley revealed to Entertainment Weekly. "Not only for what he did on my record but for what he did in the music industry in general with 'Blurred Lines' and Daft Punk."
The 'Wrecking Ball' singer also opened up on how her team-up with Pharrell came about, while reflecting on how much the N.E.R.D. frontman has accomplished this year.
"He really feels like a brother, it's more than just us working together," Miley explained. "No one had heard from me or him in a minute, and we were just kind of brewing up what we wanted to do next and what we wanted to drop on people.
"I couldn't be more happy for him and what he accomplished this year, in everything," she added.
Miley and Pharrell teamed up for several hits together on her album 'Bangerz' including the song '#Getitright'.
Miley Cyrus is set to kick off her 'Bangerz' world tour in early 2014.