Sad News – Miley Cyrus And Patrick Schwarzenegger Have Split Up For Good
21 April 2015, 11:41 | Updated: 21 April 2015, 13:52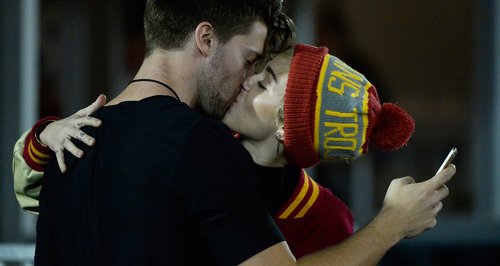 The pair were having a rocky patch recently, but a new source has claimed it is all over between the couple.
Sad news in celeb land again today – not only have Ariana Grande and Big Sean split up, Miley Cyrus and Patrick Schwarzenegger are said to have parted ways too.
Just when we thought Miley was ready to hang up her nipple tassles and settle down, a new source has reported that the 'rough patch' the couple were going through is actually a permanent split. Sob.
Miley and Patrick have been dating for around five months and according to People a source confirmed it's all over. They claimed, "It's not a break. It's done.They're just in two different places in their lives – he's in college and she's focused on her music and career."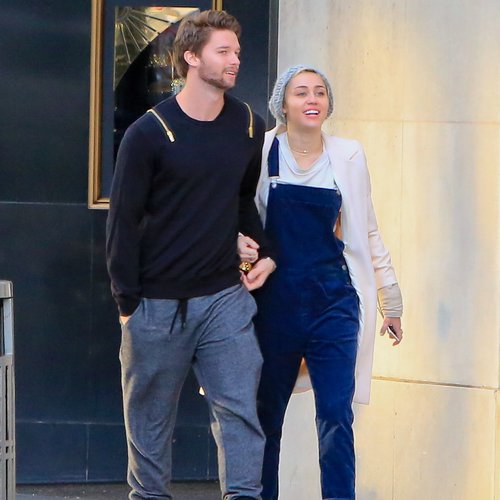 According to reports from E! News earlier in the week, Miley and Patrick had taken some time out from their relationship to sort through their problems after Patrick was spotted partying with two girls during his Spring Break in Mexico in March.
Patrick was seen partying with a mystery brunette and also having his sun cream applied by his ex on the trip which was said to have embarrassed Miley.
A source said at the time, "Miley is embarrassed about the photos and Patrick is devastated about that because he really cares about her. They've been talking and are going through a tough time."
The source told People, "He didn't cheat or kiss anyone but she's still not happy about the photos. It's just embarrassing for her, and him. They're trying to work this through."
Since the photos emerged the pair were last spotted together on 2nd April as they headed out for lunch together in LA.