Miley Cyrus Wants To Release Her New Album For FREE – And It Might Drop This Autumn
18 August 2015, 13:55 | Updated: 18 August 2015, 14:15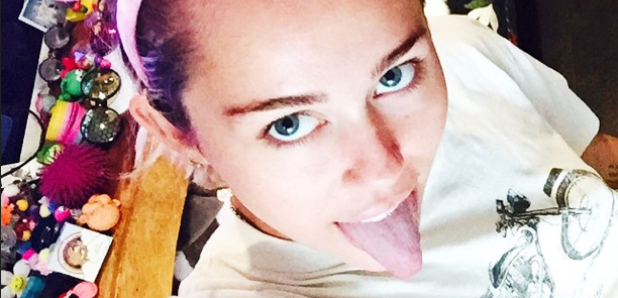 Miss Cyrus reveals that she isn't interested in making more money than she knows what to do with and just wants to make music for the fans.
It was the quote that kicked off an ALMIGHTY row between Zayn Malik and Calvin Harris last night, but Miley Cyrus wants to release her album for free – and it might be dropping this Autumn!
In her recent interview with Marie Claire for their September issue, the 'Wrecking Ball' star revealed that she wants to drop her new music for the love of making music rather than for the money.
She told the magazine, "People in this industry think, 'I just gotta keep getting more money', and I'm like, 'What are you getting more money for? You probably couldn't even spend it all in this lifetime'.
"People get more famous, so that they can make their brand more famous, so that they can sell more s**t, so that they can make more money. It's a never-ending cycle.
"Getting more money, having more hits, being the lead in the movie - those things might stimulate you, but they don't make you happy. I've experienced it all already, and I'm telling you firsthand, it doesn't.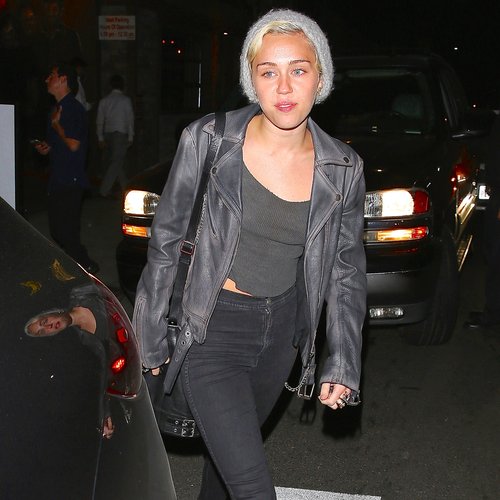 "I make [music] because I like it. And then I put it out to the public because there are some people out there who like it, too."
Miley is so adamant that she wants to create music for the love of it that her team revealed that she wants to release her new album for free if she can get her label, RCA Records, to agree to it, even threatening to buy herself out of her contract if they disagree.
Her manager Adam Leber told Marie Claire, "Miley's not driven by dollars. She makes her own path. Once upon a time, that's what most artists did. Now, people like Miley are few and far between."
Although there is no official release date just yet, the record is rumoured to be dropping as early as this Autumn - the follow up to 2013's 'Bangerz' could be here sooner than we thought!
Miley also previously revealed that she had new music on the way back in June when she told Paper Magazine about her new music and that she knew she was bisexual from the age of 14.
Miley opened up about how she considers her gender and sexuality as fluid, and that she told her mother at just 14 that she likes boys and girls. Miley explained, "Yo, I'm down with any adult - anyone over the age of 18 who is down to love me. I don't relate to being boy or girl, and I don't have to have my partner relate to boy or girl."
She also revealed that as well as her much publicised relationships with Liam Hemsworth and Patrick Schwarzenegger, she's had equally serious relationships with women over the years. She explained, "I've had that, but people never really looked at it, and I never brought it into the spotlight."
She says she told her Christian mother that she liked both genders when she was just 14 years old, "I remember telling her I admire women in a different way. And she asked me what that meant. And I said, I love them. I love them like I love boys.
"And it was so hard for her to understand. She didn't want me to be judged and she didn't want me to go to hell. But she believes in me more than she believes in any god. I just asked for her to accept me. And she has."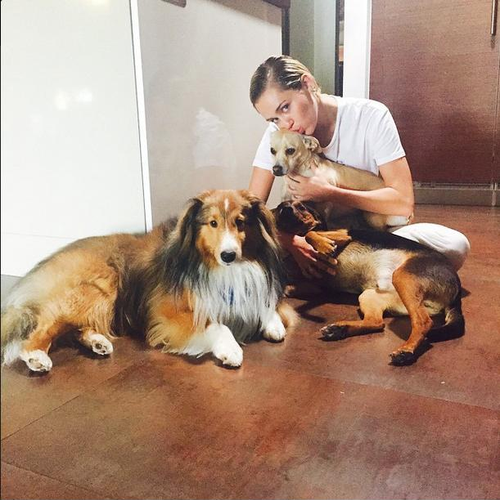 Miley has also been hard at work on her new album, the follow-up to 2013's 'Bangerz', and has set up camp… in her own recording studio she built out of her garage in Los Angeles.
She says, "They're like, 'Don't make it too weird, don't make it avant-garde; you can't go from Miley to Björk! I don't have to have writers, I don't have to have f**kin' producers in there. Mike Will will text me a beat, and I'll go in my studio and work on it by myself."
Fingers crossed we will get to hear the first cuts from the new album pretty soon – you've kept us waiting long enough, Miley!