Miley Cyrus Is Over Twerking… It's All About The 'Nae Nae' Now!
17 October 2014, 10:55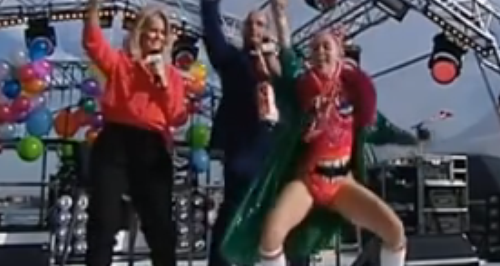 Twerking is so 2013… it's all about Miley's new dance craze, the 'Nae Nae'.
The lady that made twerking the dance craze of 2013 is back with a whole new dance – Miley Cyrus is all about the 'Nae Nae' these days!
Miley appeared on an Australian talk show yesterday where she introduced the new craze to the world – and demonstrated exactly how it's done.
Involving putting your hands in the air and taking two steps forward and back, it definitely looks easier to master than the twerk…
Miley said, "I try to do it at my shows, and no one's really doing it back to me."
Well, if it's anything like before, it's only a matter of time!
You May Also Like…