Miley Cyrus Says Kids Today Are Rude To Their Parents: "They're So Mean!"
4 February 2014, 10:43 | Updated: 4 February 2014, 10:44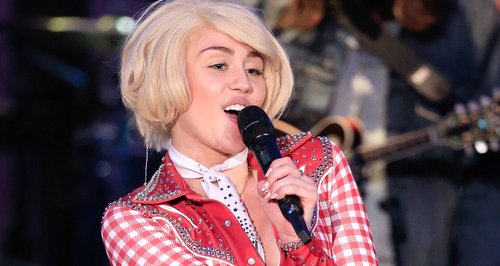 The 'We Can't Stop' star also reveals why she enjoys stripping off on stage.
Miley Cyrus says she loves wearing little clothing on stage because she was "never inside" as a child, as well as saying she is often shocked at how kids talk to their parents nowadays.
The 'Wrecking Ball' star opened up about her views for a new interview with W magazine, which sees her posing naked on the cover wrapped up in a duvet.
"We never were inside, and we never wore shoes," Miley revealed, when asked about her often risqué stage outfits. "I think that's why I like wearing no clothes so much and I'm always naked."
The US star went on to describe a lot of children today as "so f*****g mean" with how they speak to their mum and dad.
I don't love kids. They're so f*****g mean," Miley explained. "Sometimes I hear kids with their parents, and I want to go over and, like, smack them myself. Like if they meet me, they'll be like, 'Mom, don't you know how to use an iPhone? Like, can you take a picture?'
"I'm like, 'Dude, if I ever talked to my mom like that when I was a kid, I would have had no phone, no computer, no TV, no nothing," she added.
Miley Cyrus is set to kick off her 'Bangerz' world tour in the UK this May.