Miley Cyrus Out Of Hospital And "Feeling Better" Ahead Of UK 'Bangerz' Tour Dates
25 April 2014, 09:59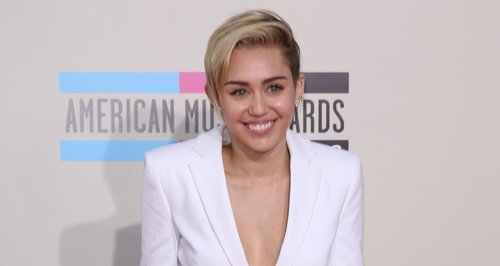 The 'Wrecking Ball' star is said to be back resting after her recent stay under hospital care.
Miley Cyrus has reportedly left hospital after her lengthy stay under medical care, following a severe allergic reaction to medication.
Fresh reports suggest the 'Adore You' star, who has spent over a week in hospital after being forced to postpone the remainder of her US tour dates, is now feeling "much better".
"She is feeling much better and Europe is still on," a source close to the US star told E! this week, while Miley herself has yet to confirm her whereabouts after leaving the hospital.
Earlier this week Miley confirmed a series of rescheduled US tour dates for later this summer, while the European leg of the 'Bangerz' tour is still set to kick off in Amsterdam on 2nd May.
Miley Cyrus then brings the 'Bangerz' tour over to UK shores starting 6th May at London's O2 Arena.
You may also like: