Miley Cyrus Reveals New Song 'Look What They've Done To My Song, Ma'
17 December 2014, 12:18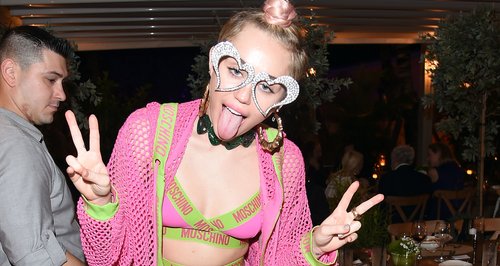 Miley Cyrus has unveiled a new audio track from the film 'Free The Nipple', and it takes her back to her country roots.
Miley Cyrus has teamed up with the film 'Free The Nipple' and contributed to the soundtrack – and the audio she has unveiled is really rather good!
Miley covered Melanie Safka's country track 'Look What They've Done To My Song, Ma' for the new film following a group of women lobbying against censorship laws on female nudity in the USA.
The film's director previously told Variety, "This is about equality. You can show beheadings on Facebook, but you can't show breastfeeding. If you're going to censor nudity and love, you should censor violence."
You May Also Like: