It's Miley Cyrus Twerking – With An EVEN BIGGER Booty!
19 September 2014, 11:20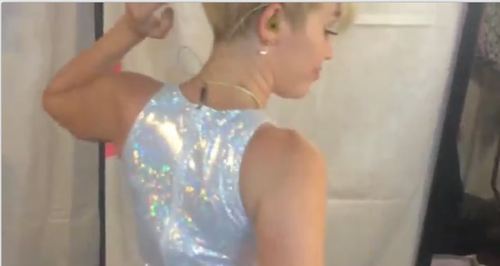 Miley sure loves her oversized bum! And it adds a certain element to her twerking for sure!
Miley Cyrus is never one to do things by halves – ESPECIALLY when it comes to twerking – so this giant bum was a long time coming!
From her debut twerking experience at the 2013 MTV VMA Awards with Robin Thicke, Miley's rear has never been far away – so she's gone and supersized it!
Nope, she's not gone under the knife for some RADICAL bum implants, Miley's rocking a MASSIVE prosthetic posterior.
And where would you wear a fake booty? Well, you can make like Miley and just rock it around the house while drying your hair!
You May Also Like…