Miley Cyrus Just Cost Her Brother His Modelling Job After An Insta Fight With The Boss Of D&G
19 June 2017, 16:15 | Updated: 4 December 2018, 17:04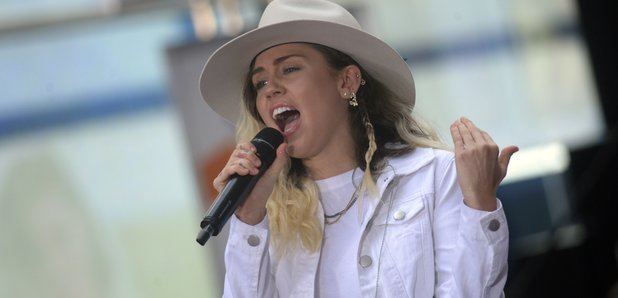 News just in - fashion legend and pop star go head-to-head in bizarre Insta fight!
As celeb fights go, this is one we didn't think we'd ever actually see, but hey, that doesn't mean we're not going to sit and watch the whole saga unfold with a box of popcorn and a (diet) coke.
Ariana Grande Listened To Her Fans As She Performed That Cover With Miley Cyrus For #OneLoveManchester
It began with Miley Cyrus praising her brother Braison for bossing his very first catwalk show for the iconic fashion brand Dolce & Gabbana. She captioned her post with an endless stream of compliments before ending with this message to D&G...
"PS D&G, I STRONGLY disagree with your politics.... but I do support your company's effort to celebrate young artists & give them the platform to shine their light for all to see!"
WATCH: Noah Cyrus Faces A Grilling From Little Roman & Things Get Awkward About Sister Miley!
Now, that's not exactly the most scandalous and hard hitting headline, however Stefano Gabbana replied with his own Insta post stating...
"We are Italian and we don't care about politics and mostly neither about the American one! We make dresses and if you think about doing politics with a post it's simply ignorant. We don't need your posts or comments so next time please ignore us!!"
You'd think that would be the end of it...but my oh my would you be wrong. Stefano poked fun at Miley's single 'Malibu' with an Insta story post: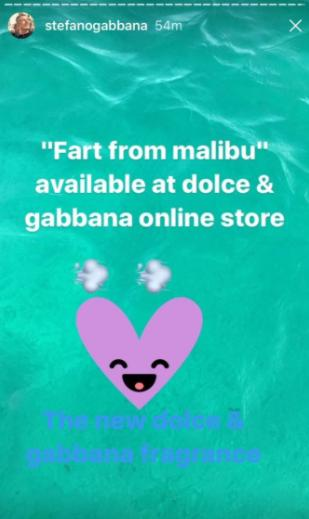 PIC: Stefano Gabbana/Instagram
In fact, the fashion house seem to have become so incensed over Miley's comments that they've even vowed never to work with poor Braison ever again!

PIC: Stefano Gabbana/Instagram
Well...we're pretty sure Miley's not feeling too happy rn BUT you have to see her rocking out with Pharrell whilst singing 'Happy' back at #OneLoveManchester.