Miley Cyrus Promises Animals Theme And Freebies On New 'Bangerz' World Tour
17 January 2014, 09:00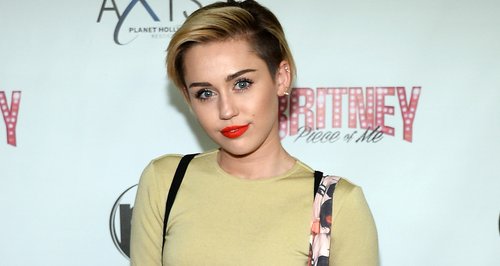 The 'Adore You' singer says she wants the show to be an experience fans won't soon forget.
Miley Cyrus has promised her fans an experience to remember when she launches her 'Bangerz' tour next month, teasing plans for "kitties in space" as well as a host of collectibles for fans to take home.
The 'Wrecking Ball' singer kicks off her tour in Vancouver in February before bringing it over to the UK in May this year, and says much of the 'Bangerz' tour is based around the theme of animals.
"Our whole tour is literally based on animals," Miley revealed during a press conference this week, reports NY Daily News, also confirming that the creator behind Ren & Stimpy has been working with her on designing characters for the show.
Miley also promised there will be a host of freebies for fans during the concerts as she wants them to be able to take collectibles home to remember the experience.
"I'm a bit of a hoarder. So I hope my fans will become hoarders," Miley explained. "I want to give them real things they can collect. I'll have things falling out of the sky that most people would sell at the mercy table.
"This is my mum's worst nightmare because I always hoard things from when I go to concerts, all the kids want to keep the confetti but I want to give them real things to collect."
"I just want it to be something that is worth going to see," she added.
Miley Cyrus brings her 'Bangerz' tour to the UK beginning on 6th May at London's O2 Arena.