Miley Cyrus: 13 Reasons 'We Can't Stop' Loving Her 2013 BANGERZ Highlights!
19 December 2013, 14:24 | Updated: 27 March 2017, 16:31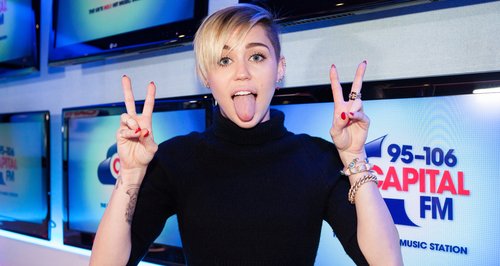 We take a look at the past 12 months of one of music's most searched and controversial performers.
She's created enough newspaper headlines to keep the population equipped with chip paper for the rest of the century (at least), but what exactly were those magic Miley moments which made us love the singer and her (controversial) ways even more!
1. She made #twerking famous and even inspired some of music's finest to join the craze. Here's Mollie King from The Saturdays…
2. She got her 'Bangerz' out in October which featured Vodafone Big Top 40 chart hits 'We Can't Stop' and 'Wrecking Ball'.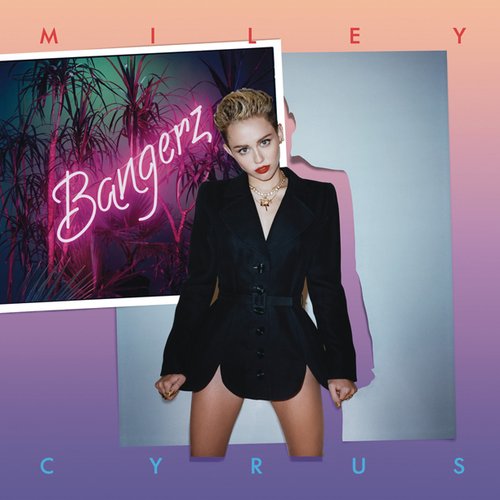 3. Obviously we can ALL remember how the music video for 'Wrecking Ball' dominated headlines worldwide when unveiled in September…
[[ This video has been removed ]]
Miley Cyrus - Wrecking Ball on MUZU.TV.
4. I don't think we will EVER forget this moment from the 2013 MTV VMAs with 'Blurred Lines' singer Robin Thicke…
5. And then there was the surprise appearance from this feline friend at the AMAs 2013…
6. Talking about awards Miley certainly wasn't short of her 2013 accolades taking home awards at MTV EMAs and a VEVO record after 'We Can't Stop' hits 100 million views!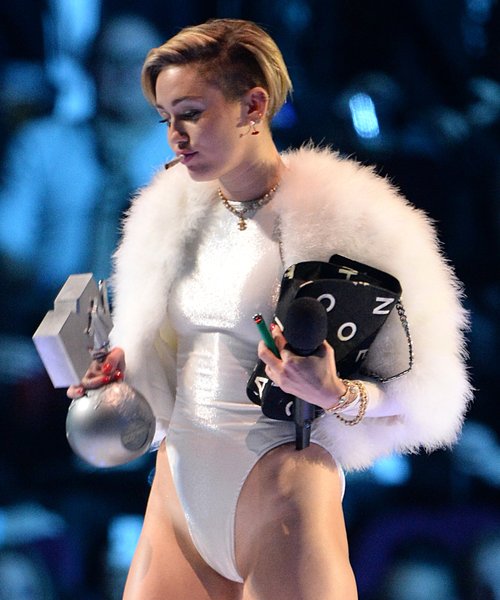 7. Into Internet Viral territory and this hilarious Miley Cyrus inspired Chatroulette clip on YouTube became an instant worldwide smash.
8. PLUS! We even had our own Capital viral moment when presenter Dave Berry played a game of Bum Bum Bongos with the chart-topping star.
9. And this cheeky Justin Bieber moment…
10 .One of our favourite things about Miley in 2013 has to be the confirmation that she'll be heading to UK shores in 2014 with her 'Bangerz UK Tour' (which she revealed exclusively to Capital obvs).
11. And THAT moment when she went all bad ass on us with a rap!
12. A big fan of Capital Breakfast will.i.am recruited the help of Miley on new song 'Feeling Myself'.
13. And finally… We're very protective over our Harry Styles, but it's been nice to see the blossoming friendship between the pair during their encounters throughout 2013.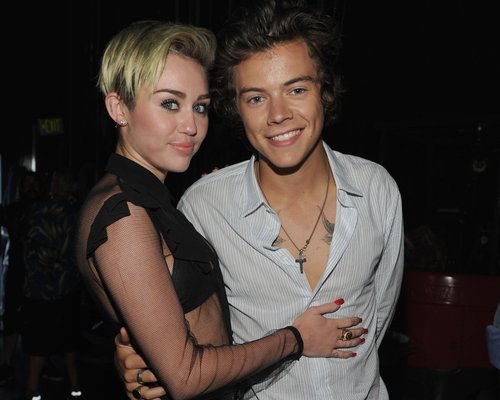 What? 13 isn't enough? You want MORE Miley Cyrus? Ok one last pic for good luck! No description required...