Miley Cyrus New Album: 2019 Release Date, New Songs And Everything We Know So Far
6 December 2018, 16:29 | Updated: 14 May 2019, 15:12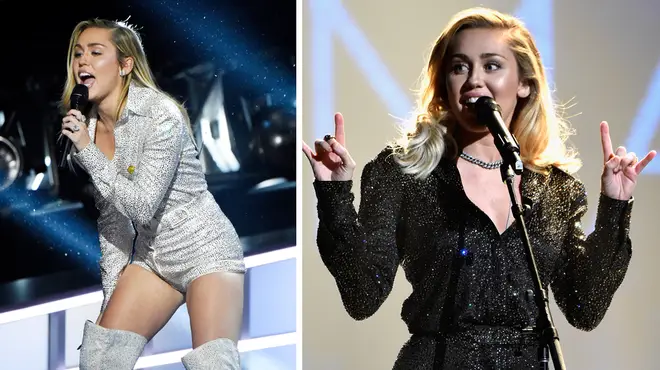 It's coming! Miley Cyrus has promised fans "a lot" of new music in 2019 – here's everything we know about it so far, from her latest Instagram teases.
Miley Cyrus released her first single of 2019 titled 'Nothing Breaks Like A Heart' featuring Mark Ronson earlier this year and is already gearing up for more releases, heavily teasing new music on her Instagram page.
Miley Cyrus Has $10,000 Worth Of Equipment Stolen From Storage Unit After Malibu House Burnt Down
She posted three Instagram photos of her 'dripped' in jewellery in a swimming pool, confirming the new music was coming very soon.
She captioned on shot: "The face I make when y'all rushin me to drop music. #CantRushPerfection #ShesCumming."
What will Miley's next album sound like?
A few months ago she revealed in an interview with 103.5 KTU that she'd been working with Mark for a year and he's helped to refine her sound to the perfect pop/country fusion she so loves, which is the genre of the music she's soon to release.
She also told Vanity Fair: "I also wrote a lot of this next record before my f***ing entire house burned down, and my whole f***ing life changed". She also said she likes to remain genre-less, adding: "There's psychedelic elements, there's pop elements, there's more hip-hop-leaning records."
Miley and her now-husband Liam Hemsworth lost their home in the California wildfires in November 2018, and 'Nothin' Breaks Like A Heart' references this when she sings the lyrics: "This burning house, there's nothing left."
When was Miley's last album?
Miley's last album was released in 2017 and was titled 'Younger Now'. Although the album is categorised under 'country pop', she's since said her upcoming record is truer to the genre.
However, the pop star has revealed she started working on her next body of work way before her last album was released.
When will Miley Cyrus's seventh album be released?
During a radio interview earlier this year she said: "I don't have any definite dates, but definitely in the new year you guys are gonna be hearing a lot more music."
She did tell Vanity Fair that she hopes it will be released by summer of 2019, and as she's playing at Glastonbury and a whole host of other festivals, it's likely we'll get it before then.
Will Miley Cyrus go on tour for her new album?
As the record hasn't even dropped yet there hasn't been a tour announcement, but she's been confirmed for the Glastonbury 2019 line-up and is appearing at plenty of other festivals this summer, so it's highly likely the singer will head on tour.
Are you excited for MC7? Keep it Capital for all the latest news on her new album as soon as she reveals more!
> Download our free app to keep up to date with all your Miley news!