Will Meghan Trainor Be On Rihanna's New Album 'R8'? Watch And Find Out!
24 January 2015, 06:00 | Updated: 28 January 2015, 11:48
Meghan reveals all about the rumours she's recording a song with 'The Monster' superstar Rihanna.
Well we've heard from the lady herself and, while Meghan Trainor isn't on the new Rihanna album JUST yet… she really wants to be!
The 'Lips Are Movin' singer stopped by this week for a chat with Max, who quizzed her on all those rumours of a collaboration brewing between Meghan and 'What Now' star Rihanna for her eighth studio album.
Sadly Meghan revealed that she has yet to work with Bajan superstar RiRi on 'R8', but that she is "supposed to be". Bring it on, ladies!
"No I wish! I'm trying to!" Meghan told Max. "I'm supposed to be on the album yes.
"I'm supposed to write for her," she revealed. "I've got Caribbean swag. "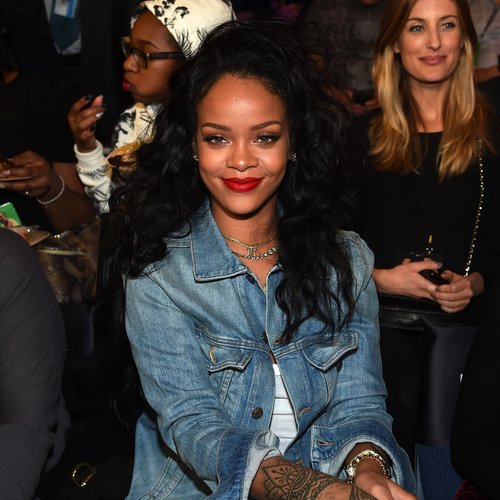 PLUS... Max also chatted to 'Lips Are Movin' star Meghan about which One Direction star she fancies the most, and her answer will surprise you!
Meghan Trainor's latest single 'Lips Are Movin' is out now and you can buy it right here.
You can hear more from Meghan Trainor on Capital with Dave & Lisa this Saturday morning from 6am, and with Max this Sunday from 7pm.
You may also like...