Which One Direction Star Does Meghan Trainor Want A Valentine's Day Date With?
23 January 2015, 09:38 | Updated: 28 January 2015, 11:48
The 'All About That Bass' singer names her favourite 1D star while chatting to Max about the boys.
Meghan Trainor didn't get off lightly when she stopped by Capital to chat to Max this week, after being forced to reveal which One Direction star she would like to go on a date with for Valentine's Day.
The 'Lips Are Movin' singer was more than happy to admit that "the blonde one" Niall Horan is her secret 1D crush, and gave Max the inside scoop on why she would pick the blonde-haired superstar for her potential date night.
"Oh let's get the fancy boys! One Direction, give me the blonde one!" Meghan revealed to Max during their chat. "He's a gentleman.
"All the other boys walked by and he came up to me, I got swept off my feet [by his Irish charm]!" she explained.
"I like normal people. I like funny, normal, nice people. I like those!" Meghan added, when asked about the type of guys she goes for.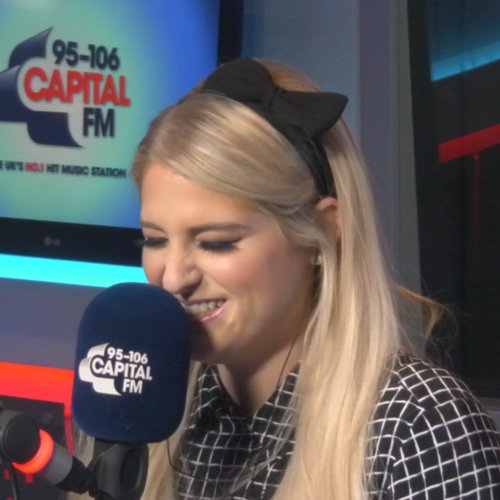 Although it sounds like Meghan's attention might be split between the One Direction boys, as judging from what she told Dave & Lisa on Capital Breakfast, another 1D star has ALSO caught her eye:
PLUS Meghan also opened up to Max about getting to record a new song with 1D's Harry Styles, telling her: "It was just very normal. He's very normal," she explained. "I had the best time with him. He made me laugh [and] we kicked out the engineer and just had our time together and wrote this amazing song.
"And he had the same comedy as I did!"
Meghan Trainor's latest single 'Lips Are Movin' is out now and you can buy it right here.
You can hear more from Meghan Trainor on Capital with Dave & Lisa this Saturday morning from 6am, and with Max this Sunday from 7pm.
You may also like...