WATCH: So, Meghan Trainor Got LunchMoney Lewis' Number At The #CapitalSTB?
10 June 2015, 16:17
Sounds these two have a LOT of exciting things to talk about! Watch this space...
Meghan Trainor was LOVING life at our Summertime Ball 2015 With Vodafone over the weekend.
Not only did she get to sing at Wembley Stadium in fron of 80,000 fans AND hang out with her mates in One Direction... she also got a gentleman's phone number too!
No, no, not in THAT way... the 'All About That Bass' star exclusively revealed to us that she and fellow #CapitalSTB star LunchMoney Lewis exchanged numbers with a view to sitting down to write together one day. Errr.... yes PLEASE!
I just met LunchMoney [Lewis], I'm a huge fan and we've known each other online and I finally got to see him face-to-face," she revealed to us backstage at the Ball. "I got his digits, so we're gonna write soon. Hopefully [we can collaborate], yeah he's great."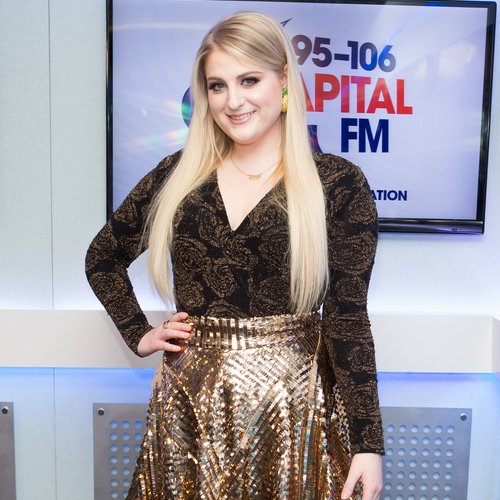 You may also like...
WATCH: Meghan Trainor Performs 'All About That Bass' At Our Summertime Ball 2015 With Vodafone
WATCH: Meghan Trainor Sings 'Lips Are Movin' At The #CapitalSTB 2015